Norton Canes services on the M6 toll has been rated England's best motorway services for the second year running in the Motorway Services User Survey carried out by the transport user watchdog.
It scored a 99% satisfaction rating, a score matched by a number of other roadside stops.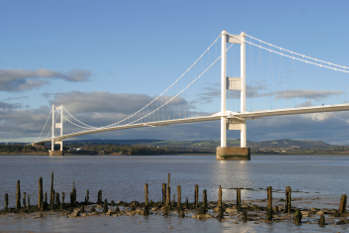 The lowest ranked services was Severn View on the M48 with only 72% of customers satisfied.
Transport Focus said that across the country as a whole, motorway service operators performed well with 90% of visitors satisfied with the experience offered to them.
However, just 59% of visitors rate the food or drink they bought to eat in the services as value for money.
Chief executive Anthony Smith said: 'Motorway users tell us they have a good experience when visiting service areas, but it's clear that many do not feel the experience is good value for money. They want pleasant, well maintained facilities with good quality food choices.
'Motorway services continue to play an important safety role providing drivers with the opportunity to take a break. Drivers in the survey confirm they feel less stressed and are more alert after stopping at motorway services."
Transport Focus said that 25% of visitors said they arrived at the services in a tired, stressed or frustrated frame of mind; this was reduced to just 5% when leaving to go back on the road. It said this highlights the beneficial impact that a good motorway services experience can have on driving standards and road safety.
It added that continued investment by operators is making a real difference to driver experience when they stop at services. Thurrock, which was recently refurbished, is the site with the biggest increase in satisfaction up 25 percentage points to 93% from 68%.
In its third annual survey Transport Focus asked 11,600 customers about their experience at 111 motorway services in England. Visitors had their say on facilities such as toilets, staffing, food and drink.
The survey also found:
the friendliness and helpfulness of staff was rated good by 97% of visitors
89% of visitors were satisfied with the cleanliness of the toilets
59% of visitors thought the food or drink they bought to eat in the services was value for money – down from 66% last year
at 83%, satisfaction rates among people who drive for a living have seen the biggest drop in overall satisfaction, down from 88% last year, and remains lowest across all driver groups