A new manhole cover solution has been developed to help with easy installation and removing the need for digging-out and re-installing.
The ClickLift solution from leading civil engineering specialist Wrekin Products is designed for new build developers and ground workers.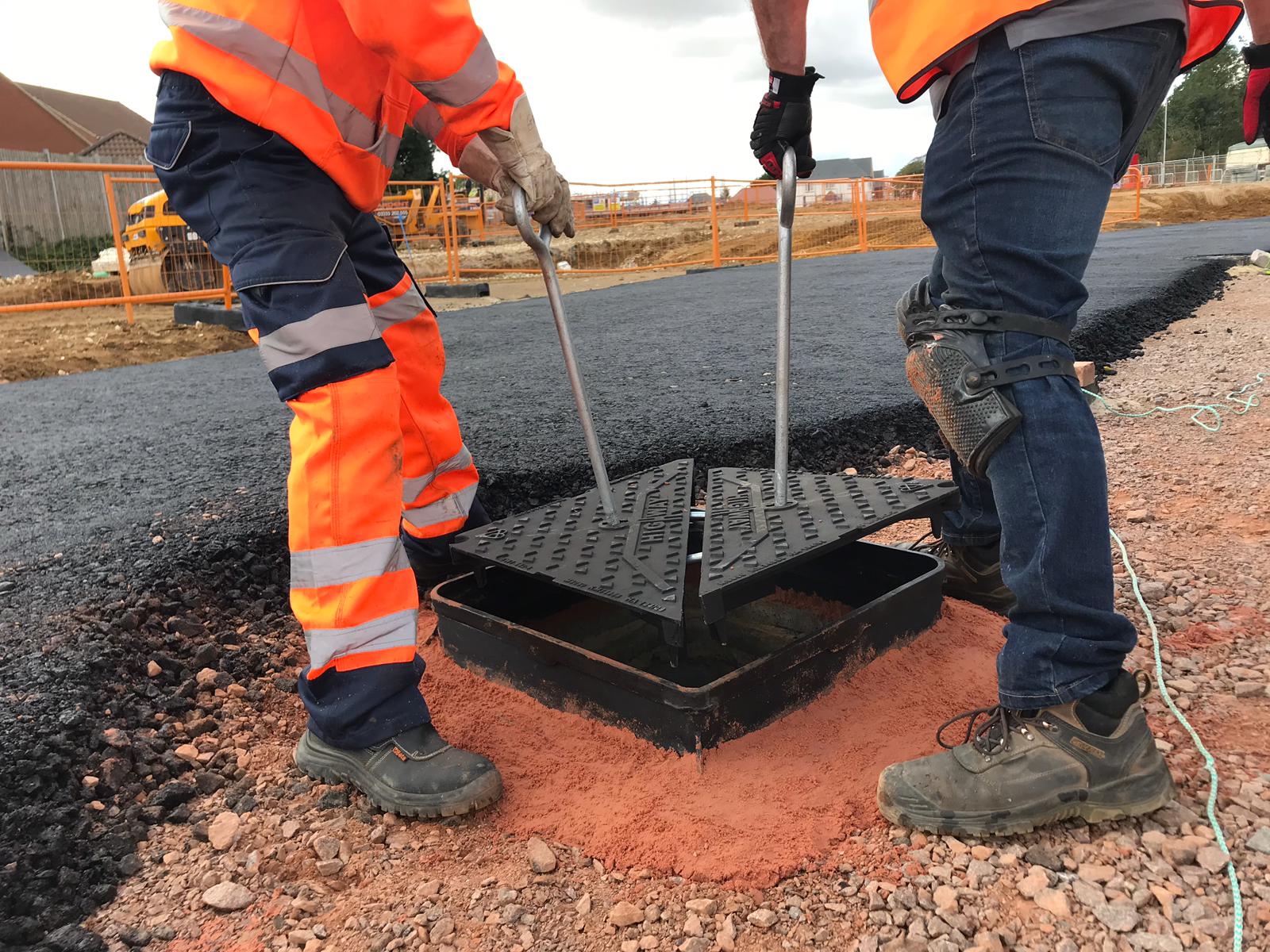 The company identified that it was common practice for manhole covers to be installed in the early stages of a housing development before the final tarmac is laid and so 'proud of the binding layer'.
This can make the cover susceptible to construction traffic damage, or if installed level with the binding layer, means it can have to be entirely dug out and effectively installed again.
Whereas the ClickLift solution raises the Wrekin Highway and TriStar frames to suit the final surface layer without the need for digging out and re-installing.
The cover and the frame are installed at the binding layer level, thereby reducing the possibility of site damage and when the finish surface layer is applied, the cover can then be raised with the ClickLift frame extender.
The patented product is kitemarked by BSi and is available with four fixed incremental depths – 30/40/50/60mm – for two clear openings – 600/675mm – and is designed for use with both Wrekin's Highway manhole cover range and TriStar manhole cover range.
Simon Gibson, technical director at Wrekin Products, said: 'We understand the problems that housebuilders and groundworkers face daily and creatively solving these issues is what Wrekin does best.
'Manhole cover reinstallation, with its associated disruption, damage and cost, is an issue we recognised as having a massive impact on the industry. When specifying covers for developments, we've also noticed that specifiers sometimes don't consider the construction phase traffic and the impact of site vehicles on ironwork. We're proud of the simple and effective solution that's now on offer through ClickLift.'
Groundworks and civil engineering contractor NRI Civils has been trialling the system.
NRI Civils contracts manager Adam Moody said: 'I was delighted with the ease and simplicity with which it can be installed on site. The time, cost and disruption saved by this innovative solution will prove to be of great advantage of our groundworks team.'