Article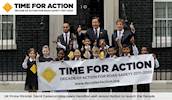 Experts launch worldwide road safety campaign
12/05/2011
The UN Decade of Action for Road Safety was officially launched this week with the backing of more than 100 private sector organisations, including vehicle manufacturers, the insurance industry and road safety professionals.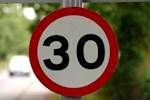 Safety campaign to cut motorbike carnage
23/06/2011
A new THINK! campaign to help cut the number of motorcyclists killed and injured on Britain's roads has been launched by Road Safety Minister Mike Penning.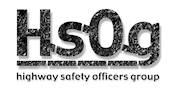 Speed plea to protect road workers
01/09/2011
Drivers are being urged to take extra care at roadworks to prevent deaths and injuries among road workers as winter approaches.

Road safety figures revealed
22/09/2011
Specialists at Road Safety Analysis have revealed how local road safety performance has differed across the country over the last five years.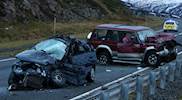 Engineers fear over road safety targets
10/11/2011
The Institution of Engineering and Technology (IET) is warning that the removal of road safety targets could lead to more road traffic accidents.

EnterpriseMouchel hits safety milestone
20/04/2012
EnterpriseMouchel has achieved three million worked hours without a reportable injury in its role as the Managing Agent Contractor for the Highways Agency in Central Southern England.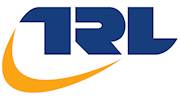 Road safety bodies join forces
24/04/2012
The Transport Research Laboratory and Road Safety Analysis are joining forces to support road safety delivery in the UK.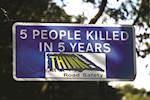 Council road safety budgets cut by 15%
03/05/2012
Local councils in England slashed their road safety budgets by 15%  last year compared to average spending cuts of just 6% for other council services.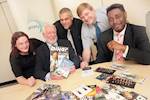 Road accidents cut by 30% after outsourcing to Amey
25/06/2012
Central Bedfordshire Council has seen a 30% fall in people killed or seriously injured in accidents, since outsourcing its road safety education, training and publicity to Amey at the end of 2010.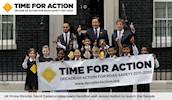 Action demanded as road deaths rise
19/07/2012
Cuts to local authority road safety budgets have been condemned after shock figures revealed that road deaths last year rose for the first time since 2003.

Safety fear for highways workers
11/10/2012
Union leaders are warning that cuts to the highways management contract in Greater Manchester, Merseyside and Cheshire could put road workers at risk.

Road worker safety under the spotlight
25/01/2013
The Highways Agency and their contractor Aone+ are urging drivers to take extra care at roadworks in a bid to cut deaths and injuries of roadworkers.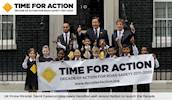 Road safety websites will highlight council stats
21/03/2013
The public will be able to compare their local council's road safety performance with other parts of the country thanks to a new website launched by Road Safety Minister Stephen Hammond.
Agency plea over road worker safety
08/04/2013
The Highways Agency has renewed its plea to drivers to take extra care and obey speed limits at roadworks as the Government invests extra funds in infrastructure schemes.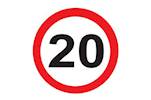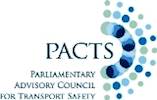 Amey wins safety awards
05/08/2013
Highways service provider Amey has won four nationally recognised health and safety awards.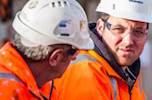 Cyclists stage "die-in" protest in London
02/12/2013
Around 1,000 cyclists staged a "die-in" protest outside Transport for London's headquarters on Friday (29 November) in an effort to raise awareness of cycling safety in the capital.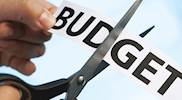 RAC warning over road safety budget cuts
10/03/2011
Britain should be braced for a possible increase in the number of road deaths because of cuts to the road safety budget and traffic growth caused by economic recovery.


Authorities join forces to cut road safety costs
12/06/2012
Six highways authorities across Berkshire have created a new shared service arrangement and appointed Road Safety Analysis (RSA) as contractor to work with them for the next four years.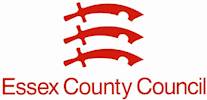 Call for action on A12
26/06/2014
Essex County Council's cabinet member for highways and transportation has called on the Highways Agency to make a number of safety improvements on the A12.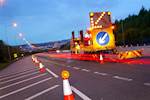 A-one+ achieves safety landmark in Area 12
09/07/2014
A-one+, a leading service provider for the Highways Agency, is celebrating a safety landmark after it worked for more than two million hours in Area 12 without a reportable injury, disease or dangerous occurrence (RIDDOR).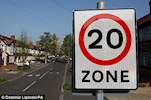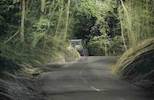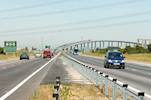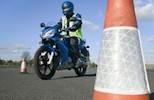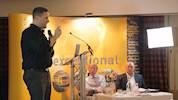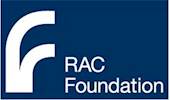 Tarmac launches safety innovation
22/08/2016
National Road Planing (NRP), Tarmac's road planing contractor has developed a new lighting solution to highlight safety zones around planing machines.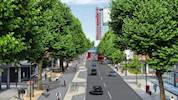 London's North-South Cycle Highway to King's Cross approved
01/09/2016
The Mayor of London, Sadiq Khan, and Transport for London (TfL) have confirmed they intend to go ahead with the North-South Cycle Superhighway to King's Cross, after plans were supported by 70% of respondents to its consultation.

Buckinghamshire launches respect campaign
01/09/2016
Transport for Buckinghamshire (TfB) is launching its Respect our Workforce campaign, amid what it calls increasing concerns about abuse directed at its employees by some road users.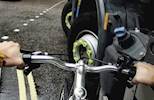 New campaign to improve cyclists' safety
28/09/2016
Cyclists in London and Manchester are being encouraged to 'hang back' from lorries in a safety campaign launched by the Department for Transport (DfT).



M25 gritter fleet named
21/12/2016
Connect Plus Services, which operates the M25 road network on behalf of Highways England, has named its gritter fleet after asking its customers and schools to come up with ideas.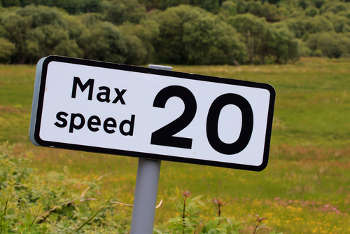 Half of drivers think speeding acceptable
24/04/2018
A new survey suggests that 20 million drivers in the UK believe it is acceptable to break the speed limit, with half of them admitting they don't even realise they are doing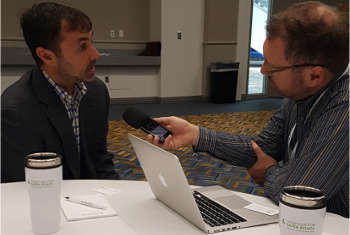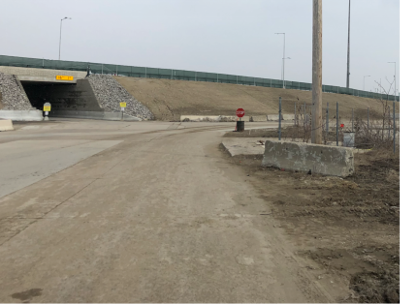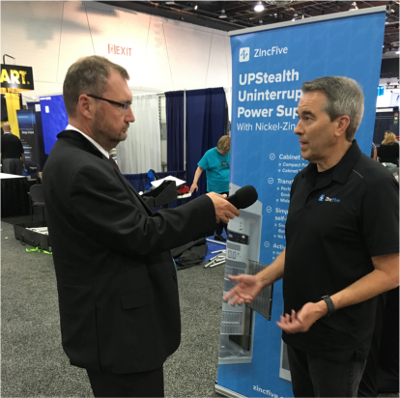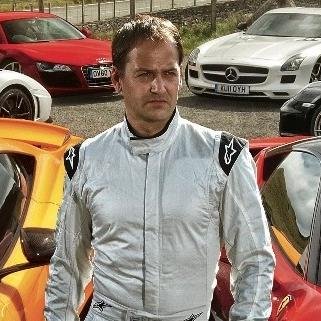 The Stig talks driverless cars in this week's Talking Transport
20/06/2018
You may not have heard him before, but you'll probably have seen him – The Stig from Top Gear. Well one of those drivers from the Clarkson/May/Hammond era of the programme joins us on Talking Transport as Ben Collins discusses driverless cars.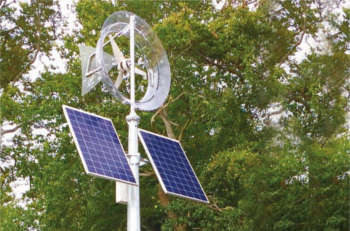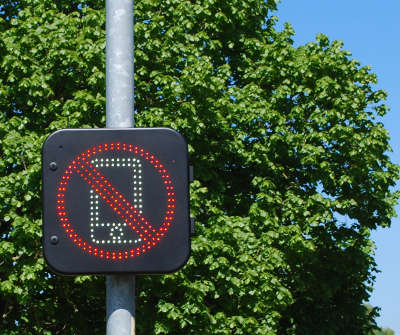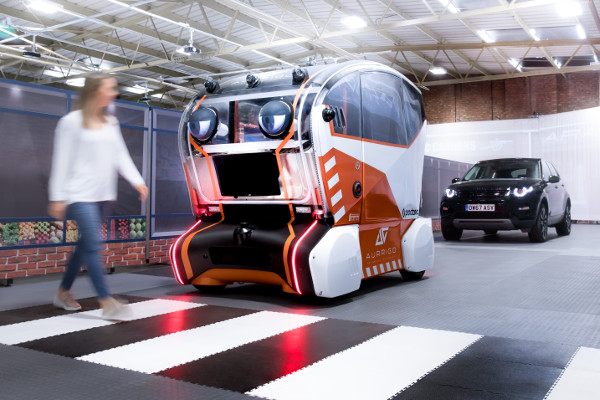 'Virtual Eyes' analyse trust in driverless vehicles
28/08/2018
Jaguar Land Rover has fitted 'virtual eyes' to intelligent pods in an attempt to understand how humans will trust self-driving vehicles, as research suggests three-fifths of pedestrians worry about how safe it will be to cross the road in the future.