Council directors' body ADEPT is inviting members to submit applications to a £25m project designed to bring digital innovation to local roads.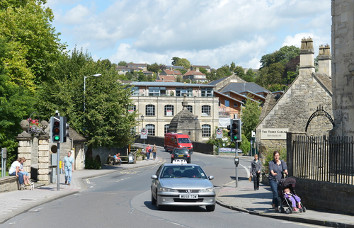 The Association of Directors of Environment, Economy, Planning and Transport's SMART Places Research Programme is funded by the Department for Transport.
It has been developed in partnership with Atkins, EY, Kier, Ringway and Telefonica.
Led by ADEPT, three prototype projects have been created:
- harness the power of data
-develop a knowledge aggregator
- run 'live labs' on local roads.
ADEPT said the programme will bring innovation to local highways, adding that while digital innovation has the potential to revolutionise the lcoal highways system, up to now the focus has been on implementation across the national network.
President Neil Gibson said: 'ADEPT members are amongst the most committed innovators in public life. We are looking forward to receiving some exciting applications, so now is the time to join us if you want to take part in this exciting and vital project.'
The streamlined application process is open to new and existing ADEPT members, beginning with a short expression of Interest. For more information, email: adeptsmartplaces@wsp.com.