Amey has secured a three-year extension worth £49m to its highways maintenance and management contract with North Lanarkshire Council.
The firm has been managing the maintenance of the council's roads, street lighting, traffic management and infrastructure along with winter service and the provision of emergency response service, since the ten-and-a-half-year contract began in December 2010.
The extension takes the contract up to June 2024.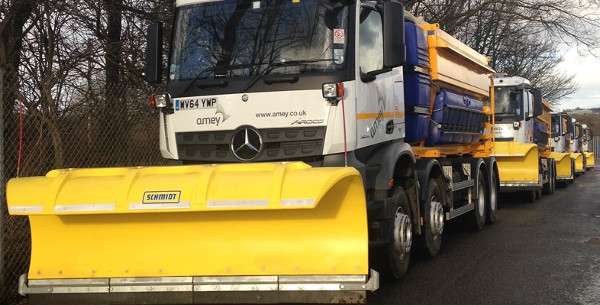 It follows a 'Year 8 Service Review' by Amey and the council in 2018 to assess the performance of the contract to determine whether all contractual obligations were delivered. The review looked at all operational, financial, governance and risk management performance.
Kenny Kerr, business director at Amey, said: 'With a team of over 150 people, which includes seven apprentices, we're delighted to be able to ensure that until 2024 we'll be keeping residents safe and mobile whilst travelling on our roads.'
Robert Steenson, the council's executive director of enterprise and communities, said: 'Our partnership with Amey has been critical to providing essential services for residents and businesses across North Lanarkshire and, following a comprehensive review, we have extended the contract.
'Amey has been fully committed to ensuring we can provide opportunities for young people through apprenticeships and that is very welcome. We very much look forward to continuing to work with the team at Amey in the coming years.'
The contract extension will see Amey undertake works such as emergency repairs, patching, resurfacing, kerbing repairs, re-occurring maintenance repairs, repair of road drainage systems, vehicle restraint system repairs and installations, street lighting (maintenance and refurbishment), traffic sign maintenance and installations, provision of winter service for roads, as well as maintaining footways and footpaths.
Last week the firm announced that it had appointed Lucy Fell as account director for its Area 10 maintenance and response contract with Highways England.