Citizen engagement has become a big theme in the infrastructure sector. With the growth of social media and smartphone technology, there are now many ways to engage with the people using public services every day.
As an industry, we're keen to understand more about citizens' needs, views and opinions. Of course, it helps us deliver better services. We know that citizens, more than ever, want to have a voice on decisions and a way to share their voice with authorities and decision-makers.
However, we have an ongoing challenge: we engage with less than 5% of citizens across the UK, when assessing their views on their highways service. How can we say this is truly representative of the communities and cities that we operate in?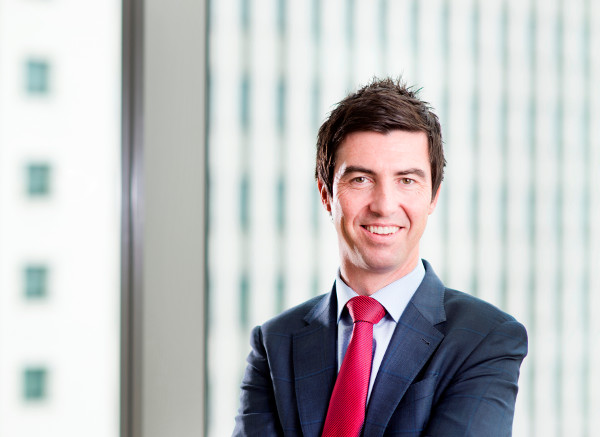 Engagement through technology
Citizen engagement is not a new concept. Traditional methods of seeking citizen feedback and understanding satisfaction levels rely on paper-based, quantitative surveys. These are still being used within our industries. Going hand in hand with perceptive reports from organisations such as Transport Focus (which delves into detailed perspectives), they can provide valuable information and insight.
What is new is the emergence of big data. We're at a stage now where we are able to collect data in unprecedented volumes, and that will only continue to increase. As we start to consume and analyse big data in a very different way, this enables us to have greater confidence to make commissioning decisions based on data outputs.
By linking data from different sources and encouraging citizens to engage through new mediums such as mobility apps, we have the opportunity to look at measuring citizen experience differently. What we need to do if we are truly going to recognise the view of citizens and ensure our asset management principles correlate with their perspectives, is ensure that our data sources and analysis methods complement the research.
Should citizens be driving change or just informing it?
If you're thinking this sounds like a complex challenge, you're right. Marrying research, citizen views and the swathes of big data that we are increasingly receiving to ensure we are delivering an optimal service is not straightforward.
It also poses us with a question – to what degree should citizens be driving change in our services? Should people's feedback just be informing change? Ultimately, should key decisions be left to the asset management experts?
In some cases, it's clear that engaging citizens directly enhances the services we provide. Recycling is the most obvious example – the more you engage with people on the issue of recycling, the more likely it is that people will sort their rubbish for recycling.
In a highway maintenance environment, it's different. While we engage with end users, this should be balanced with the views of experienced asset managers – using the knowledge and expectations of all parties to make the most informed decisions.
Citizen engagement: Shifting perceptions
Engaging citizens should also lead to a greater understanding of the challenges authorities face - to juggle budgets, urgent repairs, ongoing maintenance and citizens' priorities. Equally, it allows authorities to truly understand what's actually important to their citizens.
Over time, I think we'll see a shift to a position where citizen engagement, and ultimately satisfaction, will have an increased importance weighting when making decisions to identify and prioritise projects.
Collectively, the industry has a broad range of skills - asset management knowledge, traditional engineering experience, data services, technology developments and more. Through collaboration between the public and private sectors, we have the ability to deliver services that best serve the highways asset - and can be built to meet citizens' needs. Collaboration is key.
It will take a collaborative shift in hearts and minds to realise that we can only unlock this potential together, no single company, organisation or individual can deliver this vision, but together it can be realised.
We still need to create a business environment that enables these elements to collaboratively unlock the potential public services offer in smart, urban or rural environments. Too often we compete where we need to collaborate. There is a growing momentum for change, and great work is being done to move this forward, although still too often being conducted in silos.
We also need to support entrepreneurial start-ups who offer more open innovation and incubation of new ideas. Unfortunately, this is often restricted by legislation, out of date intellectual property expectations or barriers to entry.
We're beginning to see some change, and I hope this could be accelerated by a common industry approach to unlock blockers and maximise the opportunities a full market collaboration could deliver for the citizen.
David Ogden is business director (highways) at Amey.