As HORIBA MIRA celebrates three years since the launch of the Centre for Connected and Autonomous Automotive Research (CCAAR) partnership with Coventry University, Highways reporter Emma Greedy spoke to research and future transport technologies manager at HORIBA MIRA, Anthony Baxendale.
Global engineering consultancy HORIBA MIRA began a partnership with Coventry University in July 2016 to open the automotive research centre at the HORIBA MIRA Technology Park in Nuneaton.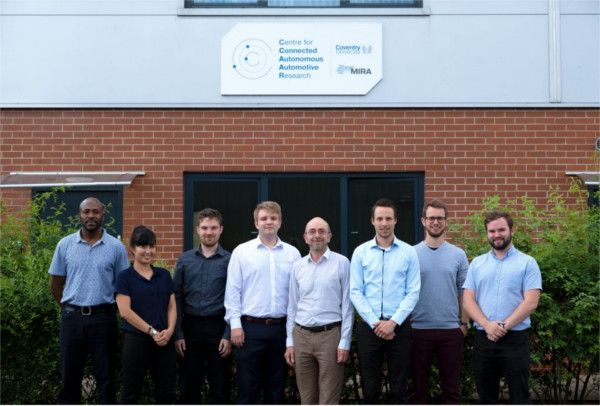 CCAAR was created to provide an environment to simulate, test and evaluate the security and safety of Connected Autonomous Vehicles (CAV).
Anthony Baxendale said that HORIBA MIRA's partnership with Coventry University is 'a key part of how the company innovates quickly'.
While HORIBA MIRA has collaborated with various universities over the years, Mr Baxendale said that the company felt Coventry's culture - combined with the fact that it is local - suggested that this collaboration could produce great results.
Bright young minds as well as an inquisitive university culture is what makes for new ideas within the automotive industry, HORIBA MIRA argues.
'Disruptive ideas that maybe engineers, like ourselves, can't come up with can come from university students. We can then implement them. So if you can bring the two together, that's a great incentive for a collaboration,' said Mr Baxendale.
As well as developing intelligent, connected vehicle technology, CCAAR was created to provide an environment to explore the security and safety of CAVs.
'The PHD students that we had and still have working on the security and safety simulation within CCAAR are able to help us introduce new approaches for testing and simulation,' Mr Baxendale said.
From the simulation development, HORIBA MIRA has been able to support the Trusted Intelligent Connected Autonomous Vehicle consortium, known as TIC-IT for short.
The project intends to create a purpose built, safe environment for testing CAVs up to the limit of their controllability.
'TIC-IT is a new test environment, which is due to be constructed towards the end of next year. I think it's a great example of how a university and a company like ours can really make a partnership more significant than an individual organisation,' Mr Baxendale suggested.
In terms of future CAV projects, Mr Baxendale said that the sort of area that HORIBA MIRA would like to look at next would be mixed reality.
'We think that a mixture of virtual reality and physical simulation could be important when looking at automated vehicles. How people interact with automation needs to be researched and tested. And I think another area we could look into would be the hurdles that still need to be overcome with level three autonomy, which is what we're getting close to, and what happens when a vehicle hands back control to the driver,' said Mr Baxendale.
Both projects that HORIBA MIRA are working on are part of Testbed UK led by the Centre for Connected and Autonomous Vehicles (CCAV) and Zenzic the self-driving UK hub organisation, which was created by Government and industry to accelerate the self-driving revolution in the UK.
Picture shows Anthony Baxendale with CCAAR students past and present