Bedford Borough Council has all but completed a £6.3m project to replace its highway street lights with LED lanterns.
Over 14,000 LED lanterns have been installed and over 2,400 columns replaced across the borough.
The Council said the new low energy lanterns are have substantially improved the quality of street lighting across the borough and provided a 'green alternative'.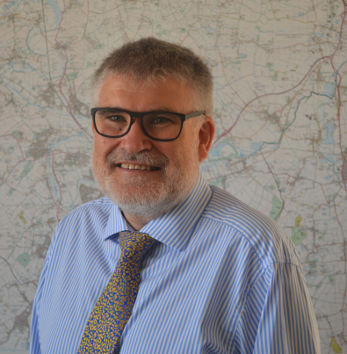 Mayor Dave Hodgson (pictured) said: 'This multi-million pound project to replace all of our street lights was delivered on schedule, with good quality and energy efficient lighting now in place across the borough.
'I am delighted that we have been able to make this improvement, bringing benefits for local communities, the council's finances and the environment.'
The council was awarded £5.3m by the Department for Transport under a competitive bidding process and put in an additional £1m.
It said the new lanterns have dramatically reduced levels of carbon dioxide emissions from street lighting, contributing to it reducing its carbon emissions by 53%.
In addition, the increased efficiency of the lanterns is cutting the council's street lighting costs. Energy consumption reduced by over 1,704,000 kWh's from 2016/17 to 2017/18 which the Council said will have saved it £170,000, based on 10p per kWh charge.
It added that the full benefits of the recently completed upgrade have yet to be seen.
As part of the project, a central management system was installed, which reports back on power consumption levels, as well as faults that develop.
As the project focused on the council's street lights those owned by parishes have not been upgraded to LED but it said it is 'continuing to work with parish councils to move this forward'.
The council added that 'a very small number of street lights' on an A421 flyover and an A6 slip road have not been upgraded yet as this will be done in co-ordination with other works to minimise traffic disruption.