The final details of a settlement between Birmingham City Council and highways contractor Amey will go before senior councillors next month.
Council leaders decided that the full cabinet should have the final say on the deal as the two parties negotiate an early end to the 25-year contract, rather than delegating to officers in consultation with the finance and transport portfolio holders.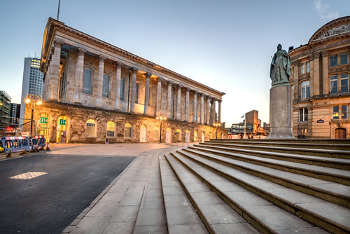 At a meeting on Wednesday, finance cabinet member, Cllr Tristan Chatfield, said: 'A settlement from Amey has to provide for repairing roads to the right standard, but also meeting the liabilities that Amey proposes to leave behind.'
However, he said that there was a potential risk to the PFI (Private Finance Initiative) grant worth £51.9m every year to Birmingham.
The council will have to submit a revised business case to the Department for Transport for approval when a new subcontractor is appointed, under the existing contracting vehicle.
Disputes arising over the council's claims of 'contractual failings' and 'inadequate' work have dogged the contract, ending in the Court of Appeal with a ruling in favour of Birmingham, ordering Amey to pay £54.95m plus interest.
Lib Dem group leader, Cllr Jon Hunt, said: 'The leadership, in terms of transport services, provided at cabinet was weak.
'A fundamental rethink about how the council handles contracts, monitors them, picks up problems and deals with them moving forwards is probably something very important at this point.'
However, Cllr Chatfield responded: 'We shouldn't make any apology for the very strong contract management that has been applied in this instance.
'The PFI contract was a means of obtaining investment in our roads.
'However, an acceptable deal for our city balances the financial aspects with the service delivered.'
The process of transferring the service from Amey to a new subcontractor will take a maximum of two years, but the council said it would continue to invest in the network during the handover period.
Council leader, Cllr Ian Ward, added: 'The episode demonstrates that outsourcing is not the silver bullet some people have made it out to be in the past.'
This article first appeared on our sister publication themj.co.uk.