Buckinghamshire Council is advertising a highways term consultancy services contract valued at £36m over 12 years, to run alongside its forthcoming £300m term maintenance services contract.
The contract is due to start in April 2023 and run until March 2035.
In June, the council disclosed that it intended to reorganise its highway services contracts at the end of the current deal with Ringway Jacobs in 2023.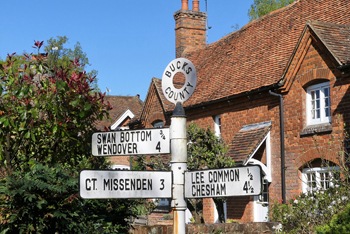 The new arrangements will see a term maintenance contract to include routine and reactive maintenance, minor improvement works and winter services; a term consultancy contract to include design; and other professional services and two separate four-year framework arrangements for other works.
In August the council advertised for a maintenance contractor for an initial eight-year term with the possibility of two extensions of two years each and a total value of £250m to £300m.
The contract notice for the term consultancy deal states that it is expected to be for an initial eight years, subject to extension, and be based on the NEC4 Term Service Contract (as appropriately amended and augmented by the council).
It adds: 'The Council intends that the successful Tenderer will form part of an alliance arrangement between the Council and one or more of the other highways contractors appointed by the Council.'