Troubled infrastructure group Carillion is being investigated by the Financial Conduct Authority (FCA) in connection with statements it made over a seven-month period leading up to the removal of its then chief executive last year.
Carillion plc said in a statement that it had been informed by the FCA 'that it has commenced an investigation in connection with the timeliness and content of announcements made by Carillion between 7 December 2016 and 10 July 2017'.
It added: 'Carillion is cooperating fully with the FCA.'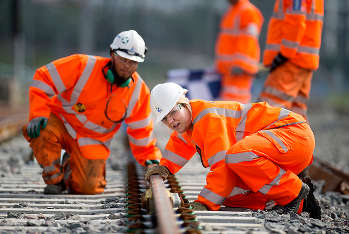 On 10 July last year, the firm announced that its operating profit would be lower than expectated; with worsening cash flows, increasing debt and a £845m writedown.
It said it would be 'undertaking a comprehensive review of the business and the capital structure, with all options to optimise value for the benefit of shareholders under consideration'.
In addition, group chief executive Richard Howson stepped down with immediate effect. Keith Cochrane, previously senior independent non-executive director, took over as interim group chief executive.
In a separate statement before Christmas, Carillion announced that Andrew Davies would take up the permanent role of chief executive with effect from 22 January. He had been due to start in April.
Mr Cochrane will step down from his role as interim chief executive and from the company's board on that date 'but will remain with Carillion in an advisory capacity for a period thereafter in order to ensure an orderly transition'.
Carillion chairman Philip Green thanked the Board of Wates Group Ltd for facilitating Mr Davies' earlier appointment. He said: 'It is a demonstration of how the sector is willing to cooperate and collaborate to ensure the long-term sustainability of UK industry.'
The FCA declined to comment.