Paul Thompson, marketing manager for Saint-Gobain PAM, explains why local authorities should use the Road Surface Treatments Association's (RSTA) new Code of Practice for Ironwork Installation and Refurbishment to reduce their asset management costs.
Properly specified and installed road ironwork should last at least the lifetime of a typical road – 25 years – with minimal maintenance.  Sadly, for many installations this is far from true and the standard of installation varies widely from one authority to another.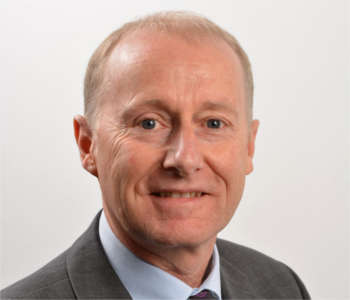 Paul Thompson, marketing manager for Saint-Gobain PAM
Saving cost on the initial installation by specifying a sub-standard and/or wrong product or simply opting for the lowest cost tender will cost you more in the long-term.  When you consider that only 20% of the cost of an installation is the ironwork and the materials used to install it, focusing on this area to reduce costs is a mistake.
The costs of installation could be repeated for a single piece of ironwork several times during the life of a road if it is installed or reinstated poorly, causing potential complaints and unnecessary disruption with roadworks as well.
One council for example found that it was replacing too many of its access covers, including one on a heavily trafficked area that needed replacing every three months.  Since changing its specification and adopting best installation practice 18 months ago, the new access cover has not needed replacing, saving the council an estimated 64% of costs over a five-year period and far more over  the life of the asset.
It is up to industry to inform and educate local authorities about what best practice should be which is why the new RSTA Code of Practice has been developed and it is important that it is embraced and used.
As an independent reference and guide, it enables every organisation involved in highways maintenance to raise its game and reduce the asset management costs of ironwork drastically by adopting a right first time approach.  The guide ensures that the road owner, maintenance provider and all tiers recognise their responsibility and their interdependence.
Collaboration is vital to achieve such standards. For example who will train the installers? Experience suggests that it is generally others in the supply chain, typically the Tier 3 or 4 suppliers.
After setting a benchmark and bringing together the supply chain this should be just the beginning of an evolving process.  There is every opportunity for further innovation and improvement leading to more asset cost reduction as a virtuous cycle is established.  Already there are some great examples of manufacturers coming together to improve how ironwork binds to different bedding mortars, for instance. There are others where contractors plus manufacturers collaborate to deliver offsite manufactured solutions to reduce installation time and improve the quality of the final installation.
A successful ironwork installation is about far more than just the ironwork.  The new RSTA Code of Practice is a vital tool for all those involved.  Like any code of practice, I expect it to evolve over time as new innovation comes to the fore.  In the short-term, it ensures that current best practice is clearly understood and life-cycle costs are reduced drastically – it is time to ensure that all involved in highways maintenance adhere to it.
Paul Thompson was involved with the RSTA Ironwork Reinstatement Sub-Committee that put together the Code of Practice for Ironwork Systems Installation and Refurbishment.