Chief executive of the Office of Rail and Road (ORR), John Larkinson, discusses the recent annual assessment of Highways England's performance and its areas of concern.
There is no doubt Highways England has worked very hard to achieve its targets in what was an extraordinary year between last April and this March. But strategically there remains much more to do to deliver the remainder of the Road Investment Strategy (RIS) on time and to budget.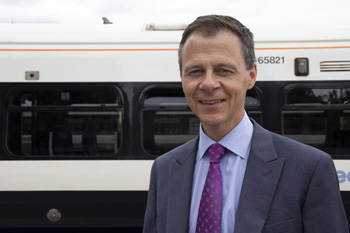 At the Office of Rail and Road, we're responsible for monitoring and enforcing the performance and efficiency of Highways England.
In our annual assessment, published last week and reported on by this magazine (Highways England makes slow start on RIS2), we're already seeing schemes being pushed back in the current road period (2020-25) and into the five years beyond that. This is creating risks for the future that need to be considered carefully.
Delays to delivery of these schemes threaten Highways England's efficiency and wider performance targets that affect both taxpayers and road users, and as the body responsible for holding Highways England to account we expect the company to take steps to respond to our concerns.
As also outlined in our annual assessment, the increasing number of large enhancement schemes reporting delays means Highways England could underspend its capital budget by more than half a billion pounds. £583m of the whole road period costs had moved beyond 2025 by this March.
These delays, coming on top of a £363m forecast total cost increase on the Lower Thames Crossing project, all mean increasing pressure on funding needed for the next road period.
Highways England has already agreed to a revised commitment on a number of schemes with government, but we want to see evidence that it is balancing the needs of today's road users, with those of future road users when making decisions.
The company must be clear how much of the road network will be available while construction is taking place, and it must plan well for how it will continue to meet its targets to clear delays and incidents.
Once we saw the early signs of these delays, we began a review with Highways England to look at its capability to deliver projects like this.
The review's key findings showed the company has a good ethos, and a strong desire to improve. The review did make some proposals for improvement and Highways England has responded positively to this, however, ORR will scrutinise these plans to make sure Highways England address the review and improve performance.
And taken together, since it was set up in 2015, we know that Highways England has shown its ability to meet government targets and respond to new challenges, as it has this past year.
It is clearly now entering another difficult period where it will need to step up and recover ground on major projects to avoid a concertina effect that would result in unacceptable impacts on road users. We'll work with Highways England in the public interest to make sure the company does so.