Top organisations in the highways sector have released an asset management competence framework to help authorities become compliant with the national code of practice for roads maintenance.
The UK Roads Liaison Group (UKLRG) Asset Management Board, with support from Transport for London and the Department for Transport, released the framework, which gives guidance to help authorities identify any gaps in training and knowledge within their organisation.
Developed by Atkins, with feedback from the UKRLG Asset Management Board, highway authorities, training providers, and professional institutions, the framework aims to provide 'a robust and consistent method of managing the skills, competences and training requirements'.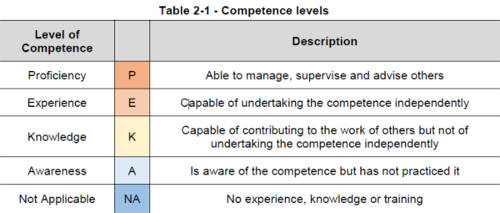 It is aligned with the code practice and the international standard ISO 55000, will support adoption of a risk-based approach and will help authorities quickly identify competence gaps and target training for their staff.
An Excel-based tool has also been developed to help with tracking competences and development action plan.
Competence monitoring
The competence framework has been developed for highway roles. It outlines:
competence requirements for highway authorities
definition of generic highway roles/responsibilities, specifying the different levels of competence required
definition of the competence (in particular the knowledge and experience) required for each generic role/level, including any key review cycles for updating/maintaining competence
a template that authorities can use to document and track competences.
Benefits
As well as allowing authorities to determine whether staff are properly trained for their role and what can be done to support their development the framework can also help:
assess whether a sufficient level of competence exists among all the staff in the authority;
allow staff to identify progression routes and any gaps in training or experience;
provide an assessment of whether staff in the team can contribute to another part of the organisation;
enable succession plans for the workforce
enhance staff's employability and enable freedom of movement within the industry.
Categories of competence
There are 10 broad categories of competence. These are:
Legislation
Procurement, Commercial and Contract Management
Risk Management
Governance, Policy and Strategy
Information and Data
Network Prioritisation and Resilience
Funding Programmes and Lifecycles
Customers and Communication
Sustainability and Asset Preservation
Performance Monitoring