The construction industry has banded together as one to meet the unprecendented challenges posed by the global pandemic and drawn up an action plan with requests to government.
Among the action points, the industry asked government for public sector payments to continue, construction sites to remain open where safe to do so and an acceleration of the pre-construction phase of Government programmes, including schools, hospitals and roads.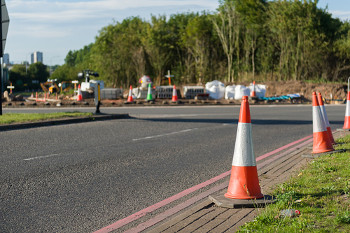 The Cabinet Office is understood to be preparing guidance to public sector customers about how to deal with delay and disruption under public contracts, including force majeure claims related to the conronavirus.
In a letter to prime minister Boris Johnson, the Construction Leadership Council and leading sector trade bodies also called for the deferral of VAT and PAYE payments.
The Association for Consultancy and Engineering has also written to the prime minster outlining a series measures that could help the industry deal with the financial fallout from the COVID-19 crisis.
The suggested interventions include:
A grant of up to £50,000 to SMEs in the construction sector to enable them to meet the digital requirements of working from home
Turning the high-level commitment of an 'infrastructure revolution' into a reality with a clear published pipeline of projects in the Autumn
Providing tax incentives for the housebuilding sector and further city deals to devolved Mayors to encourage private sector development
Investment in Future of Consultancy demonstrator projects, £1m seed-funding towards the business case and wider funding for R&D and innovation.
Cross-industry Response
The Association for Consultancy & Engineering, Build UK, Chartered Institute of Building, CITB, Civil Engineering Contractors Association, Construction Plant-Hire Association, Construction Products Association, Federation of Master Builders, and Institution of Civil Engineers are working together to respond to Covid-19.
Initial priorities for the group include:
Guidance on responsibly maintaining site operations
Guidance on employment issues including statutory and industry sick pay
Guidance on commercial and contractual issues where work is suspended
Publication of regular newsletters for the industry to brief on Covid-19 issues
Current financial support
The Department for Business, Energy and Industrial Strategy has updated its guidance for employers, employees and businesses during the pandemic – click here.
The Government has already announced a £330bn package of measures to help businesses weather the storm. However, many have argued the measures do not go far enough, particularly as they are based primarily around business loans rather than grants, and no package has been announced yet to protect workers.
The prime minister and chancellor have said they are working with unions to draw up further plans to support employees, which will be announced shortly.
Coronavirus Business Interruption Loan Scheme
Part of the £330bn package announced by the chancellor, these loans can help any business to access cash to pay their rent, salaries, and suppliers, with no interest for the first six months. Loans should be available from early next week via high street banks.
Grants to small businesses
The chancellor announced that grants to businesses eligible for Small Business Rate Relief would increase from £3,000 to £10,000. Companies that this applies to will not need to do anything but will be contacted by their local authority.