The Local Government Association (LGA) has urged councils to grasp the opportunities offered by the technological revolution in road transport, warning that decisions taken now could have a 'profound effect' on communities of the future.
A discussion paper from the LGA explores the forthcoming transition in cars and road vehicle technology, which it said could see vehicles currently on the road replaced by transportation that is fully electric, automated and connected.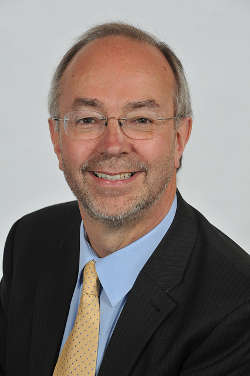 The LGA said this combination of technologies 'will bring about the most significant change in how we travel since the invention of the internal combustion engine and it is important that local government is part of the discussion'.
The paper - Clean, connected and in-control: What tomorrow's transport technology could mean for councils - examines developments in these three areas, including how some councils are getting involved in trials and the issues that all authorities will need to address in the future.
Transport spokesman Cllr Martin Tett (pictured) said: 'Local government needs to be active in the conversation about the future of transport technology. If we are able to work in partnership with business, manufacturers and regulators, this technology could be harnessed to solve some of the most complex issues that we face.
'From a local leadership perspective, the potential for public good from this technological revolution is significant, but the opportunities need to be grasped and challenges overcome.'
He added: 'Decisions taken now could have profound impacts on the shape of our communities. The role of local leaders is to reflect on how technological trends could affect their area and how these developments could be harnessed to solve other problems.
'It is the job of councils to plan the future shape of our towns and cities and we hope this guide will serve as a useful primer to get local politicians and senior officers thinking about the impact on their area.'