Transport secretary Chris Grayling has unveiled a new traffic sign which warns road users of hazards due to animals on the road.
The new sign, which features a hedgehog, will be placed in accident and wildlife hotspots to ensure drivers remain alert to the presence of small mammals.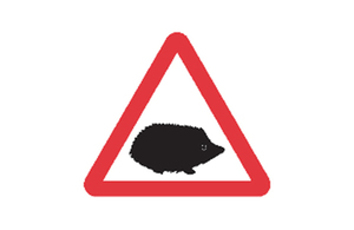 In 2017, 629 people were injured in accidents involving an animal in the road (excluding horses) and four people were killed.
As well as a safety measure, the road sign is also designed to reverse the decline in wildlife numbers, particularly hedgehogs whose population in rural areas has halved since 2000.
'We have some of the safest roads in the world but we are always looking at how we can make them safer. Motorcyclists and other vulnerable road users are particularly at risk,' said Mr Grayling.
'The new small mammal warning sign should help to reduce the number of people killed and injured, as well as helping our precious small wild mammal population to flourish.'
This story first appeared on our sister publication, localgov.co.uk.