Infrastructure services firm FM Conway has installed new three-dimensional road markings on a zebra crossing in London to get drivers to slow down.
The firm is working with Westminster City Council in St John's Wood, where it currently holds a highways term maintenance contract.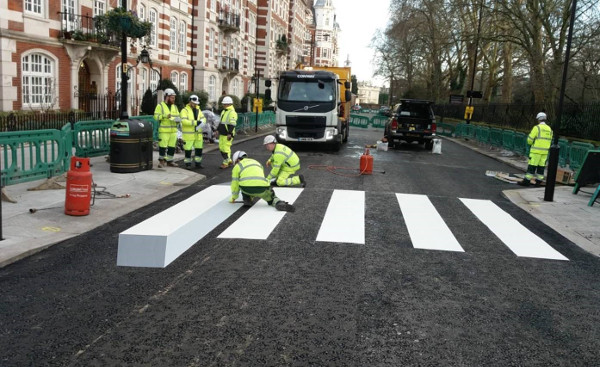 When the thermoplastic markings are melted on to the road surface, some clever use of perspective is designed to create a 3D effect that aims to encourage drivers to lower their speed when approaching crossings, improving safety for pedestrians and other road users.
FM Conway, which provides highway services for around half of London's boroughs, recently re-surfaced nearby Abbey Road and repainted its world famous zebra crossing, taking the opportunity to recreate the famous Beatles album cover.