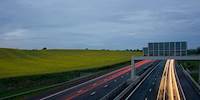 Jobs boost for EM
06/02/2015
EM Highway Services has created more than 200 design jobs as it gets ready to deliver the Highways Agency's Gearing Up for Growth Programme.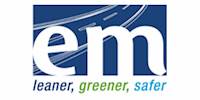 Comment: Raising collaboration to a new level
21/11/2014
Local authorities, Transport for London (TfL), the Highways Agency, supply chain partners and stakeholders need to raise collaboration to a new level to deliver smarter and more efficient ways of working if the industry is to successfully deliver the biggest investment in our roads since the 1970s. That's the view of EM Highway Services managing director, Dave Wright

EM strengthens management team
16/10/2014
EM Highway Services has strengthened its executive management team with the appointment of three new directors.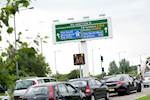 EM engineer wins ICE award
10/02/2014
An engineer from EM Highway Services has received a prestigious award from the Institution of Civil Engineers (ICE).

Mouchel launches recruitment drive
06/02/2014
A series of drop in events has been organised by Mouchel with the company aiming to recruit 600 engineers and consultants by the end of 2014.

EM Highway Services wins Area 9 contract
31/12/2013
EM Highway Services has been awarded a £599 million asset support contract (ASC) that will see it operate, maintain and improve the strategic road network in the West Midlands

EM awarded Carbon Trust Standard
06/12/2013
EM Highway Services (EM) has reduced its carbon footprint and become the first highways maintenance service provider to be awarded the Carbon Trust Standard (CTS).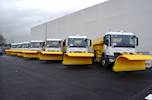 EM to use greener gritters
26/11/2013
Highways service provider EM Highway Services has taken delivery of the first Euro 6 compliant gritters in the UK.