Eurovia Contracting has won a £5m design and build scheme aiming to tackle congestion on one of Colchester's busiest through roads.
Essex County Council has appointed Eurovia to carry out the work on the A133, which will include the widening of St Andrew's Avenue into a dual carriageway and the reconfiguration of two double roundabouts.
The roundabouts at the junctions to Ipswich Road and Harwich Road will both be combined into single roundabouts, in an effor to ease the build-up of traffic.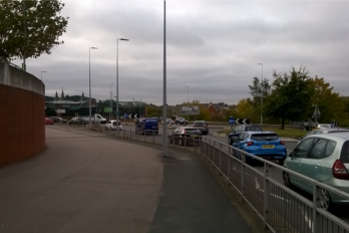 Eurovia Contracting was awarded the contract by Essex County Council through the Eastern Highways Framework (EHF2).
The work, which also includes improvements to the surrounding local network and the installation of a new retaining wall alongside the adjacent railway line, is expected to be finished by the end of 2019. Utility diversions begin next month.
Neil Huntington, Eurovia Infrastructure Regional Director, said: 'It will undoubtedly be a challenging scheme that will require a number of utility diversions during the works, while incorporating the needs of stakeholders including local businesses and Network Rail.
'We are confident we can meet those challenges and, once complete, the improved A133 will support Colchester's growing infrastructure for many years to come.'
Eurovia's bid was given a score of 96%, which was awarded based on 40% quality and 60% price.