Graham has driven off with a deal to build a £90m relief road at Congleton in Cheshire.
Invitations to tender were sent out last September and fixed price bids were filed in February with Graham emerging triumphant.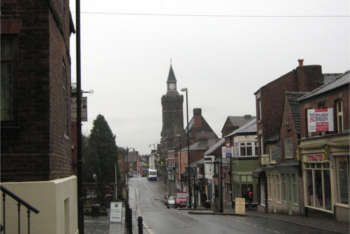 'This is a real coup for us,' said Leo Martin, managing director of Graham Construction (civil engineering).
The project comprises a 5.5-km stretch of road to link the A536 Macclesfield Road to the north with the A534 Sandbach Road to the west to improve travel between Macclesfield, Congleton and the M6.
Philip Cox, chief executive of the Cheshire and Warrington Local Enterprise Partnership, said: 'This scheme will support the development of more than 2,400 homes and 20 hectares of employment land to the north of Congleton with the potential to generate 3,000 jobs by 2035 and £13m per year into the local economy.'
As part of the project, Graham will also build two road bridges and a pair of underpasses.
A start date has not been set as the council is waiting on final approval from the Department of Transport, although the DoT signed off compulsory purchase orders for land for the project in March.
Funding will come from a combination of sources. The Local Growth Fund is expected to provide £45m with the council stumping up £22m and developers providing £23m.
The scheme has been in the pipeline for years and Jacobs was commissioned by the council in September 2012 to develop solutions. Council documents published in April 2014 put the 'outturn cost' at £77.5m.
The construction contract for the scheme was subsequently advertised at £58m with the difference between this figure and the £90m overall cost made up of fees and land purchase.