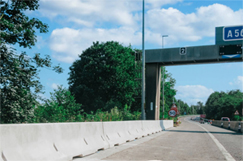 New barrier 'cuts carbon in half'
07/11/2023
Hardstaff Barriers has launched a precast concrete barrier which it said cuts carbon dioxide emissions by half compared to the standard product.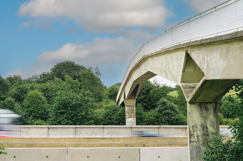 'World first' barrier to protect M1 bridge
20/09/2022
In what is said to be a world first, one of the UK's oldest motorway footbridges has been given increased protection with a new concrete barrier providing the highest containment level from the lowest working width.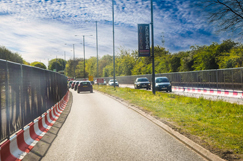 Hardstaff breaks record ahead of Games
15/09/2021
Hardstaff Barriers has installed more than three miles of its popular Multi Applicational Safety System (MASS) barrier in Birmingham to help create a priority bus route for the 2022 Commonwealth Games.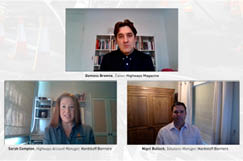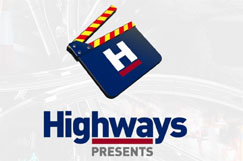 Highways Presents: Hardstaff Barriers and the future of vehicle restraint systems
15/07/2021
Highways editor Dominic Browne talks to Sarah Compton, Highways Account Manager, and Nigel Bullock, Solutions Manager, at Hardstaff Barriers, discussing everything from an overview of the national market, the shift from steel to pre-cast concrete, LEGO, driverless cars, Brexit transition, FREE masterclasses and much more! One not to be missed.