The Highways Awards gala dinner on Thursday 28 January will now take place virtually.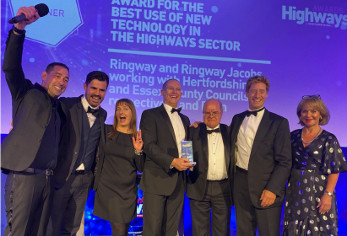 Broadcast live from a professional recording studio, the event will recognise, reward and celebrate the highways industry, and includes live streaming of results, special guests, social media competitions, and more.
Celebrity host Colin Murray will be live in the studio to keep you entertained throughout, back by popular demand after the 2019 ceremony (pictured).
Mr Murray is a TV and radio presenter who has covered everything from sport to music to lifestyle in his varied career. He hosts Radio 5 live's sports panel show Fighting Talk, marshalling the egos of the competing pundits, comedians and journalists, and is the anchor of Channel 5's Football on 5 show.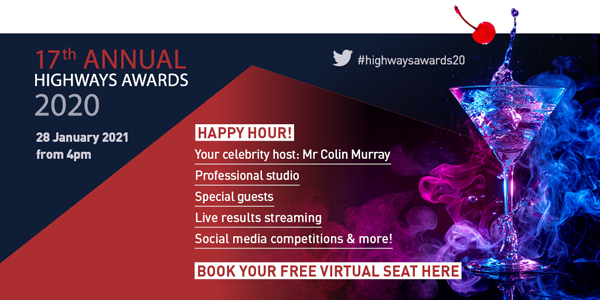 There are 16 worthy winners to be announced, including the Lifetime Achievement accolade, highlighting the winner's fascinating journey and their service to the sector.
To see the full list of award categories and finalists, and book your FREE virtual seat, please visit http://virtual.highwaysawards.co.uk.
Unlike previous years, there is no limit to the number of guests you can invite, so please feel free to forward this link/article, and use the social share facility on the event platform as you book your seat.
For 17 years the Highways Awards has been bringing the industry together to celebrate your ingenuity, hard work, resilience and the pride we all have in this very special sector.
The Highways Virtual Awards 2020 are generously supported by our sponsors: Clearview Intelligence, Highway Care, Institute of Highway Engineers, Kier, MIND, the National Winter Service Research Group, Shell Bitumen, SRL Traffic Systems, Total and WJ.