Nicola Bell (formerly Debnam) is Highways England's regional operations director for the South East of England and returns as a judge at this year's Highways Awards.
Stop press: Deadline for entries extended to 28 June.
In an interview with Highways she spoke about the value of the awards and how the judging can get 'a wee bit heated at times'.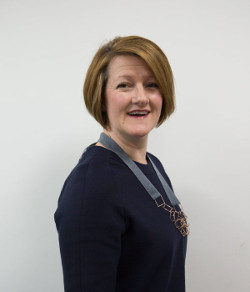 Ms Bell was previously asset management director at Highways England, where she was responsible for all aspects of asset management, technical advice and approval.
She began her career on a training programme with Strathclyde Regional Council, studying for an HNC in Civil Engineering. In 2007, she completed an MSc in Transport Planning & Engineering and has been involved in a wide variety of roles since then.
How many years have you been a judge for the Highways Awards?
This is my third year of being involved. I really enjoy getting to see the great variety of different work happening on our roads.
What do you think is the value of the Highways Awards?
I think these awards really showcase all the hard work from everyone in our industry. It's a great showcase and a great show.
We don't celebrate our contribution to keeping the country moving as much as we should. It doesn't matter whether its small scale or large scale innovation.
What is it like getting together with colleagues from the industry to judge the awards, particularly those from other national roads operators within the UK?
Some of us have worked together for a few years now – so it feels like a well-oiled machine. We all bring different experiences but that is what makes the judging enjoyable.
It can get a wee bit heated at times (!) – but it's important we give every entry the attention they deserve.
Which award category do you look forward to seeing the entries for, in terms of learning and sharing best practice within the industry?
I love hearing about all the safety initiatives – it's so important that we all get home safe and well and there are some brilliant examples in our industry of how we do that.
The 16th annual Highways Awards take place at the Lancaster London on 9 October 2019.
Online entry is open until 5pm on Friday 28 June and sponsorship slots are still available.