Highways England has ended its controversial policy of turning off the lighting on parts of its network at night, Highways has learned.
Since 2009 the Government-owned company had operated a policy of turning off some motorway lighting between midnight and 5am on around 100 miles of its network, with some lighting not switched on at all.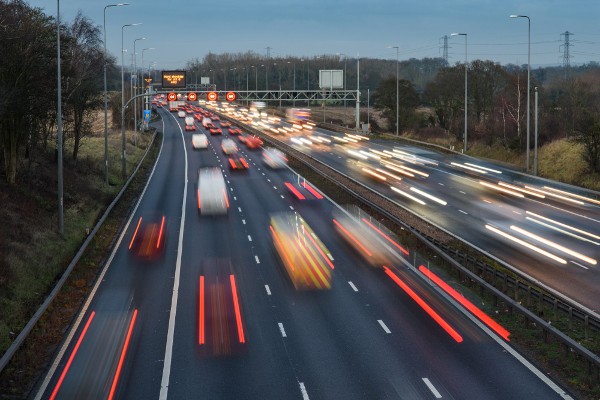 However, its own report on reported road casualties on the strategic road network revealed that on 'lighting unlit' sections, which included lighting that was non-operational for other reasons, casualties rose by 88% (from 93 to 175) between 2010 and 2017. The report points out that this is a relatively low figure, compared to the 14,225 casualties on the network as a whole during the year.
Highways England has now told Highways that it has not operated the midnight switch-off strategy since 2018 and does not operate switch-off anywhere on the network. It said this was because it is now installing LED lighting.
Head of road safety Richard Leonard said: 'Safety is our top priority. On our roads we light what needs to be lit, and we know where those locations are. We have a greater understanding of where night-time collisions occur and the impact road lighting would have. This means we can target lighting where it is needed, rather than putting lights everywhere.
'We are absolutely committed to further reducing deaths and injuries on England's motorways and major A roads. This will require a concerted effort and investment over the long term.'
A Highways England spokesperson said that where lighting is unlit, this could be because it is awaiting replacement, removal or repair. all of which could require disruptive works.
It says that when lighting reaches the end of its life, safety risk assessments are carried out to determine whether it is needed. If there is no case to keep it, it will be decommissioned and the money saved spent on 'far more effective safety measures many of which benefit motorists 24 hours per day, not just during the hours of darkness'.
Around two-thirds of Highways England's network has never had lighting installed.
The company said that data 'suggests that you are more likely to be involved in a casualty incident on a lit section of road'. However, this could reflect the fact that lighting is more likely to be installed on more dangerous sections of the network.