Highways England is using contract extensions to slow down the roll-out of its new 'Asset Delivery' approach to maintaining and improving the strategic road network.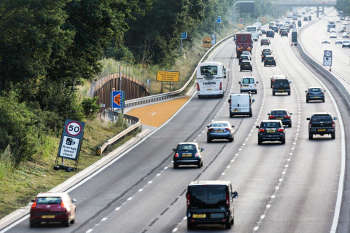 Highways reported in January that the current procurement process for three contracts for Area 10 could be the last to be let under Highways England's current approach to Asset Delivery, which took forward the process of bringing asset management back in-house.
It now appears as if contract extensions will be used to bridge the gap until a new approach to Asset Delivery is brought in.
A Highways England spokesperson said: 'Highways England is committed to improving the maintenance and operation of our network and have started introducing "Asset Delivery", our future approach to operation and maintenance. These contracts see Highways England directly managing both routine maintenance and the delivery of capital renewal and improvement schemes.
'We recognise the scale of change that the move to our Asset Delivery operating model will have on potential suppliers, so we are exploring opportunities to deliver the new model in a more manageable and sustained manner. This includes seeking to negotiate extensions to aspects of some existing Asset Support Contracts to enable the delivery of the new model in a phased manner.'
At an event late last year, Highways England's asset delivery national roll-out director, Martin Hobbs, said the firm was considering going down 'a bit more of a progressive route'.
Future 'refinements' to the approach could include maximising the efficiency of maintenance and response contracts by including more capital delivery, changing the way Highways England appoints the principal contractor role, and making tendering less onerous.