Highways Magazine was among around 100 people who attended an invite-only industry event with Highways England to get a first look at its automated cone laying machines.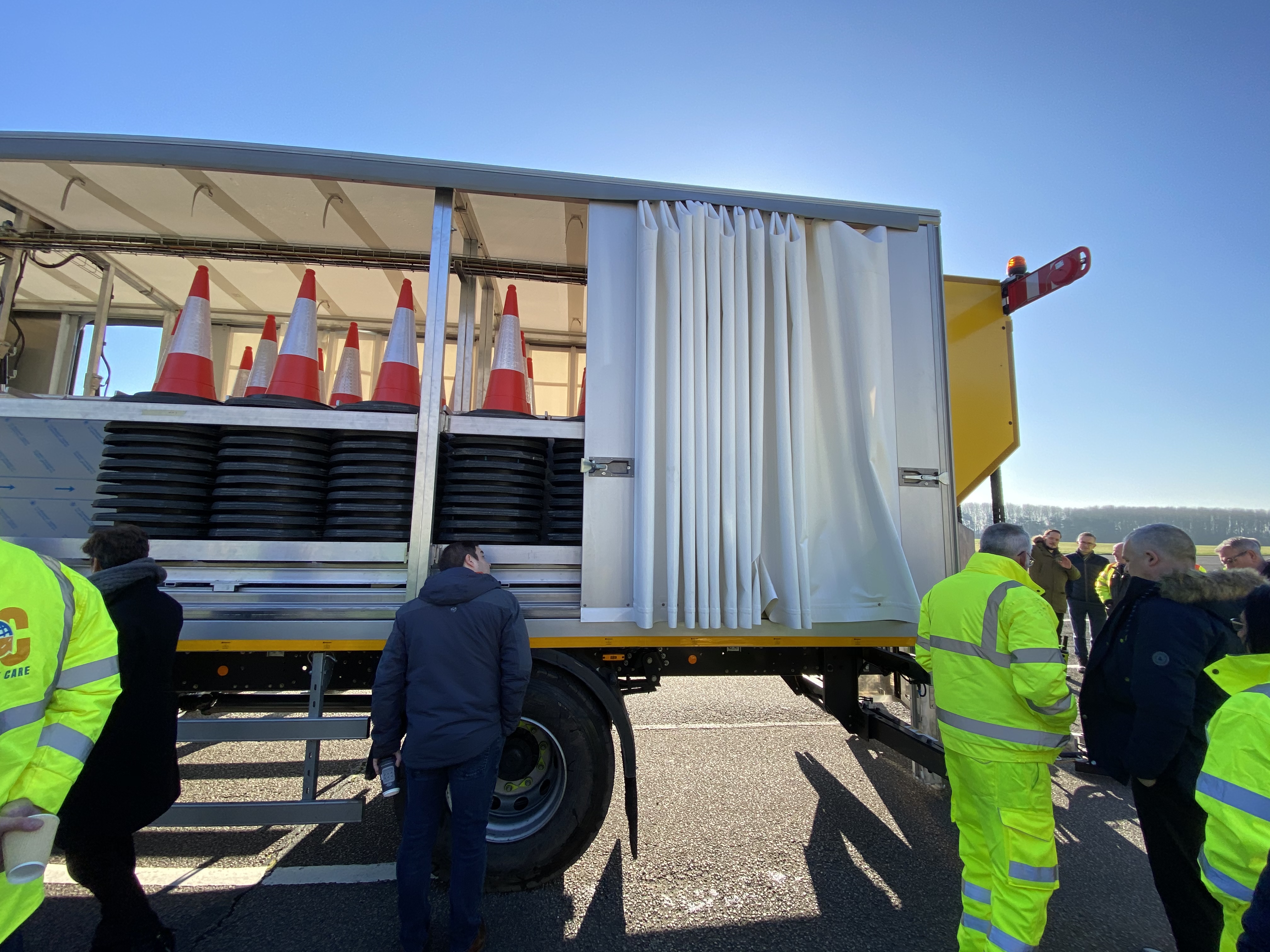 Highways England made a splash in the sector when it revealed it is working with several companies on developing the new technology, which will have a major impact on worker safety.
The development process has been a collaboration between different companies to make sure that new standards set by Highways England are adhered to.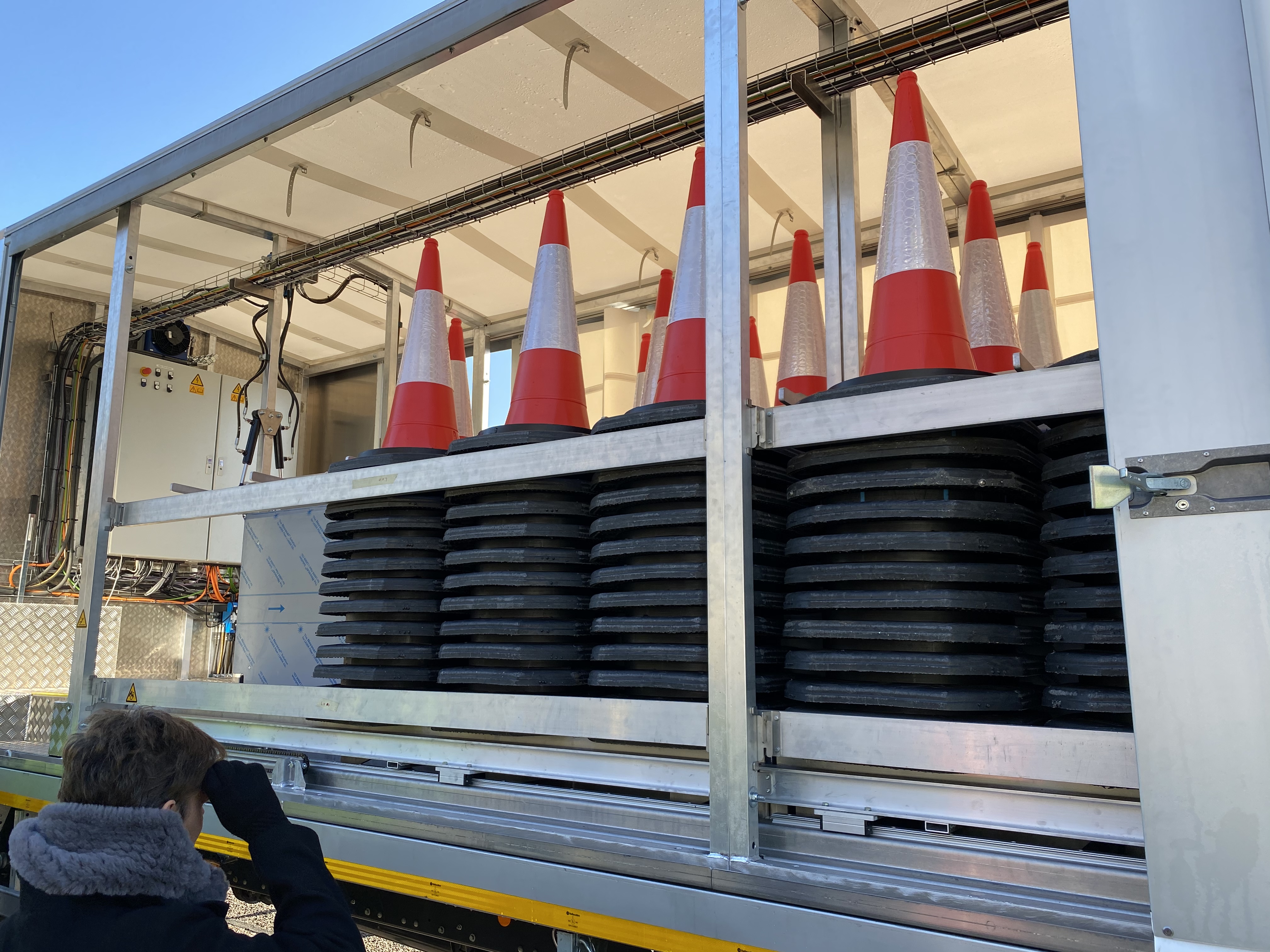 This week's industry event was the first chance for contractors and operators to take a look and give their feedback on Highway Care's machines, which could be rolled out on the network within the next 12 months.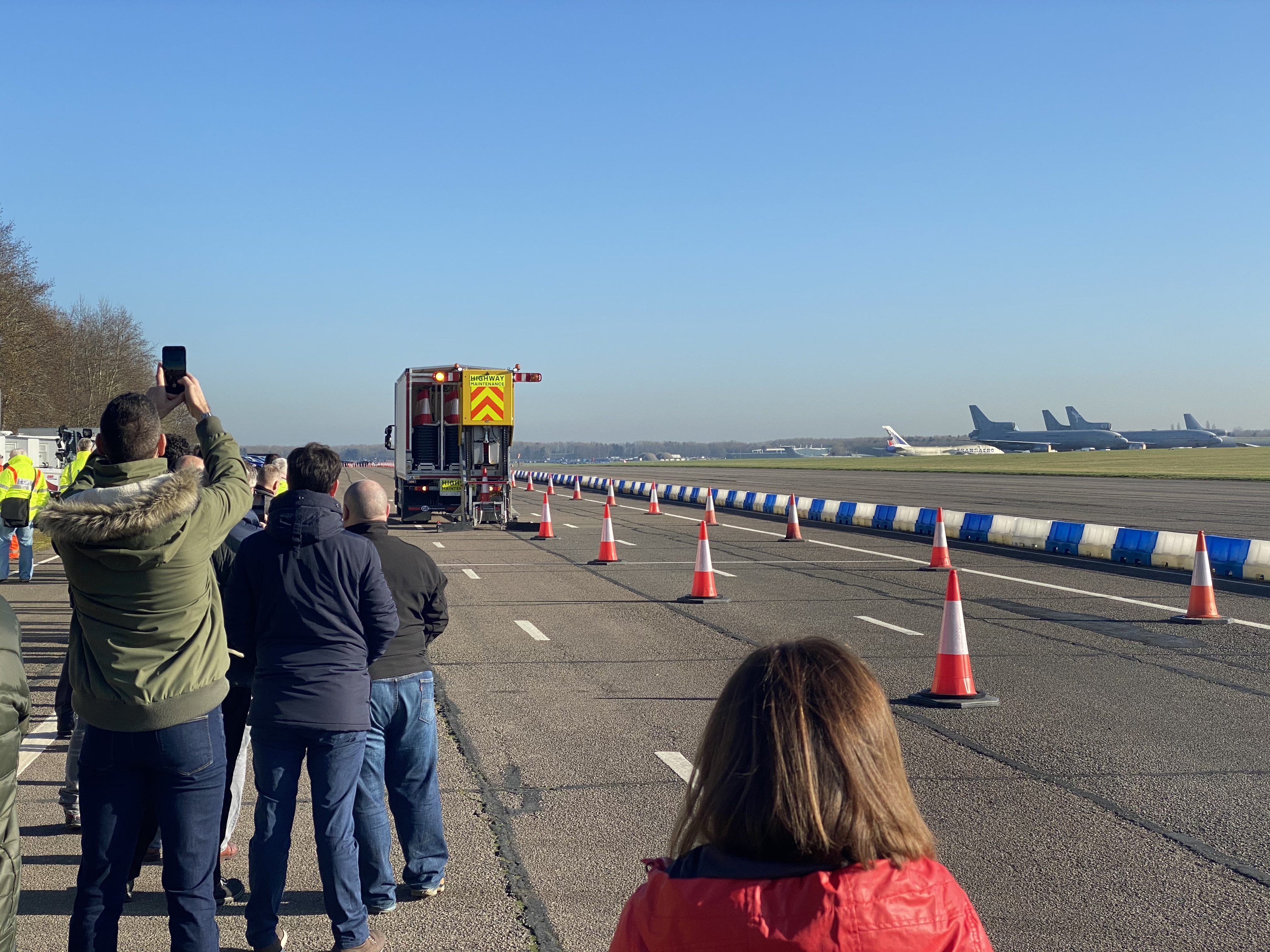 Cones used by the machine are not standard - they are one metre high and under 10kg. Highway Care is working with the cone manufacturers and is aiming to provide a full complement of the new cones with the vehicles.
The automated cone laying technology can be retrofitted to an impact protection vehicle, Highway Care said.
It has currently been fitted to 14 and 18-tonne vehicles, which hold up to 403 cones and lay them every 10 seconds at either nine or 18-metre intervals - meaning they can do a 7km stretch of road in one run.
A worker can put a cone down every six seconds while the automated machine can do 10 seconds, however, the new system only requires one driver rather than a team of two and means no worker has to be at risk laying heavy cones off the back of vehicles next to live lanes of traffic.
The live trials are ongoing and have so far taken place successfully in a range of conditions.