Kier boss Dave Wright is stepping down as part of sweeping changes at the top of Kier Highways.
Executive director Mr Wright has been a well respected figure in the sector and provided the leadership and inspiration behind several key developments in recent years including collaboration schemes and a drive to be a more socially conscious industry.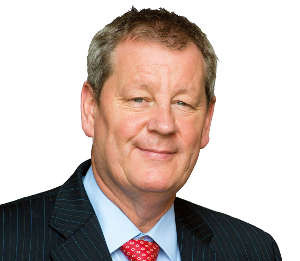 He was the force behind the Collaborative Learning Circle, which has brought together a range of different highways companies and groups to share knowledge and establish new relationships and foundations for working.
He also has helped raise hundreds of thousands of pounds for charity particularly his beloved OnSide Youth Zones - mentioned in the chancellor's recent Spending Round speech - which provide a safe space for disadvantaged kids to play, learn and make friends.
Having organised a series of fund raising events with the support of Baroness Newlove, Mr Wright also helped support young adults from disadvantaged backgrounds into work, helping them start a career in highways through Kier initiatives.
His departure follows that of his right-hand man and new Highways magazine columnist Martin Duffy.
A Kier spokesperson said: 'Following a very successful career in the highways industry Dave Wright has made the decision to retire from full time employment and will be leaving the business on 30 September. From 1 September Joe Incutti, Kier Highways finance director will become acting group managing director until a permanent successor is appointed. We wish Dave all the best in his retirement and thank him for his significant contribution to the Group.'