Kier Group has appointed Steve Crofts as its head of safety, health and environment (SHE), a newly created role at Kier Highways.
Mr Crofts (pictured) joins Kier to help bring in new ideas and health and safety techniques from previous roles in the wider infrastructure sector, with a focus on major projects across Kier Highways including smart motorways and its maintenance of Spaghetti Junction.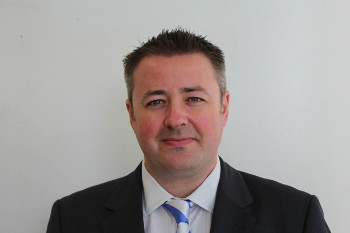 He said: 'Health and safety is instrumental to the highways business and it is important we continue to strive towards health and safety excellence that ensures we get everyone home safely at the end of the day.'
Kier Highways executive director Dave Wright said: 'I'm delighted to welcome Steve to the Kier Highways business and look forward to seeing what positive changes he is able to make. I recognise we can never be complacent around SHE and welcome Steve's vast cross-sector expertise.'
Mr Crofts has spent almost 20 years working in health and safety positions, most recently as head of health, safety and wellbeing at Thames Tideway. In this position, he was key in delivering an SHE induction process, which included an immersive, interactive experience designed to ensure attendees left the day understanding the full implications of their actions
Before working on Thames Tideway, Mr Crofts was head of health and safety improvements at Crossrail, where he relaunched and embedded the Target Zero philosophy across the supply chain. Target Zero is Crossrail's key to ensuring a 'world class' health and safety standard across the programme.