The strategic roads watchdog has praised Highways England for 'acting with speed and decisiveness' in its response to the pandemic so far.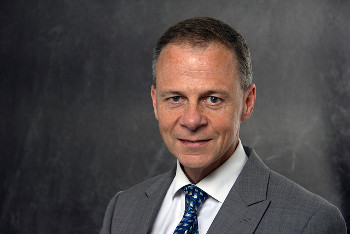 John Larkinson (pictured), chief executive of the Office of Rail and Road (ORR), has thanked Jim O'Sullivan, his counterpart at the government-owned company, for 'the work that [you and everyone at Highways England] are doing to keep the strategic road network open during this time of unprecedented public health challenge'.
He told Mr O'Sullivan: 'Highways England is playing a vital role in making sure that critical workers and essential supplies are kept moving.'
Mr Larkinson was writing to set out how the ORR plans to hold Highways England to account during the remainder of the pandemic.
In November Mr Larkinson warned of a difficult transition between the first five-year Road Investment Strategy (RIS) and its second instalment.
In his letter to Mr O'Sullivan, he noted that 'the pandemic has happened when we were transitioning from the first five-year road period to the second'.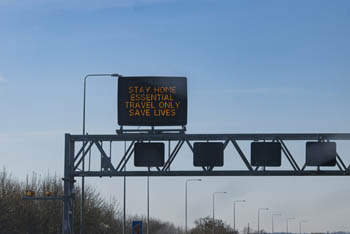 He added: 'In some regards this has made identifying the impacts on monitoring Highways England's delivery clearer. However, at an appropriate point Highways England, DfT and ORR will need to jointly take stock of the package for both the remainder of the road period and beyond.'
In relation to Highways England's initial response, Mr Larkinson said it has 'acted with speed and decisiveness in response to the pandemic so far'.
In particular, he said, the company has established its strategic intent for delivery during the current restrictions:
Safely maintain critical services at all times and minimise impact on staff, customers and their supply chain
Monitor the situation so that the company has a clear understanding of how its impact is developing, and anticipate likely requirements /actions to mitigate its effects
Use of the company's crisis management arrangements for co-ordination and communication measures to manage the cross-company response as safely as possible
Follow government and PHE advice on how to mitigate the effects of the outbreak and be prepared to implement new advice.
He told Mr O'Sullivan: 'Overall, we agree that these are the right areas of focus.
He added: 'It is particularly worth recording that Highways England's response to date has included: making changes to working practices and processes to deal with the pandemic while protecting its staff
Continuing to deliver capital works where possible. Highways England has reported no operational issues and has been able to recover programmes over Easter, e.g. on the A500 and M4;
Taking measures to support the wider sector, such as making daily payments to suppliers;
Assessing the capability of its supply chain to identify risks to delivery;an
Engaging with government on the impact on Highways England's business.'
The ORR said that as Highways England returns to a 'steady-state' of operation, it will focus on four elements: planning for maintenance, renewal and enhancement activity; explanation and quantification of the impact of the pandemic on performance and efficiency; planning to mitigate risks to customer service; and collaborative working with industry and stakeholders.