Following the publication of the latest best practice guidance for winter service this year, the National Winter Service Research Group (NWSRG) has launched a sector feedback survey to help it develop.
The latest guidance has 13 different elements covering everything from 'planning for winter service delivery' to route selection and optimisation and has taken years to produce.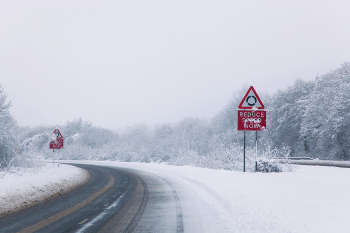 The NWSRG is the leading highways winter research organisation in the UK and aimed to create detailed, scientific documents that are also more user friendly than the previous 'Appendix H' guide under the old national highways code of practice.
The research body was tasked with overhauling Appendix H, following the publication in 2016 of the latest version of the UK Roads Liaison Group's national code of good practice for highway maintenance - Well-managed Highway Infrastructure.
This latest code of practice no longer provides detailed guidance on winter service, instead the UK Roads Board, on behalf of the UK Roads Liaison Group, requested the NWSRG make its Practical Guide for winter service publicly available.
Having produced the documents, NWSRG said it is looking forward to 'a new chapter in our development and seek to extend the reach of the group across the industry'.
In a statement, the NWSRG said: 'We want to get the views of local authority winter practitioners and other organisations involved in delivery of winter services on how the NWSRG can continue to develop and add value to the highways winter service.'
The survey should take no more than five minutes and will provide valuable information for the future direction of winter service research. The survey will close on Friday 16th July 2021.