The director of Finland's intelligent road project will be a key speaker at a two-day conference and demonstration on connected and autonomous vehicles (CAV) in Edinburgh at the end of this month.
Reija Viinanen, director or the Aurora arctic intelligent transport test ecosystem, will be appearing at CAV Scotland 2018, a Transport Scotland event taking place on 31 October and 1 November at the Royal Highland Centre in Edinburgh.
Running beside Traffex Road Expo Scotland, the event will bring together experts and thought leaders in the field alongside the technology companies/demonstrators and associated organisations with an interest in CAVs.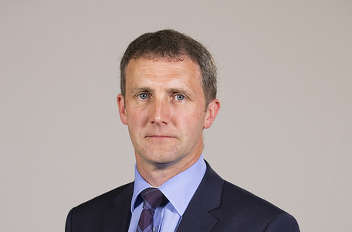 According to the Finnish Transport Agency, which has developed the 10km stretch of intelligent road for testing self-driving technology 'snowtonomous driving' is the new buzz-phrase in the CAV world.
'Adverse weather conditions – particularly snow – have long been one of the toughest challenges for self-driving cars, and automated driving will not become widespread without weatherproof technological solutions,' Ms Viinanen said.
'Our Aurora project is working in the Arctic Circle where Polar night lasts for 25 days, there are 186 days of winter, 116 days below -10°C and snow thickness up to one metre.'
With the peaks and mountains of the highlands experiencing around 100 days of falling snow annually, Scotland is ideally placed to investigate snowtonomous vehicles.
The country's huge geographic and socio-economic diversity offers opportunities to test and develop CAV in a wide range of environments, including remote rural areas where infrastructure and communications are very different from large metropolitan areas.
Michael Matheson MSP (pictured), cabinet secretary for transport, infrastructure and connectivity, will give the keynote address at CAV Scotland on 31 October. He said: 'The deployment of connected and autonomous vehicles in Scotland will bring transformative change to the way we travel and work, as well as having a positive impact on the economy, the environment and safety.
'Scotland is very much open for business when it comes to trialling these vehicles, with our trunk road network providing a wide range of environments as a diverse testing ground.'
Adrian Tatum, head of events for Transport Network, which is organising demonstrations and the conference programme, said: 'There are still many unanswered questions around CAV development: preparing our roads for autonomous vehicles; insurance and legal issues; and public confidence.
'The CAV Scotland event is the perfect opportunity to answer some of those questions and demonstrate why Scotland is the ideal place to continue the debate and to host further necessary trials and research.'
Other speakers include:
Stewart Leggett, Head of Network Operations, Transport Scotland
Iain Forbes, Centre for Connected and Autonomous Vehicles
Sarah Owen-Vandersluis, Partner, Head of Transport Strategy, KPMG
Dr Subramanian Ramamoorthy, University of Edinburgh
Andrew Davidson, Transport Scotland
Richard Morris, Innovate UK
The event features a series of live demonstrations throughout the day and a panel debate chaired by Ivan McKee MSP.
Places are strictly limited for this free-to-attend event. To find out more and to register your interest, visit http://www.cavscotland.co.uk.