A new appraisal of Norfolk County Council's A1270 Broadland Northway, which opened in 2018, raises cost overruns and safety issues as well as calling for improvements in project management.
An internal document presented to a cabinet meeting this month expects total expenditure to fall within a £205m figure confirmed in November 2017.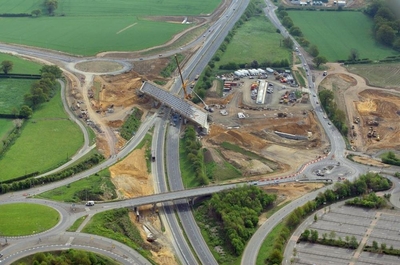 This is substantially up from the £179m agreed in November 2015, and remains subject to outstanding landowner agreements.
The document cites design changes, utility diversion costs and skill shortages, late finalisation of contracts with Network Rail and others, and delays caused by long delivery times.
The council was unable to provide a cost benefit analysis of the new figure.
But Conservative Cllr Martin Wilby, cabinet member for highways, transport and infrastructure, claimed the cost was 'absolutely worth it', citing reduced congestion, improved access for businesses and help for tourism from the road, which bypasses the city of Norwich.
However, Labour group leader Cllr Steve Morphew, who chairs a scrutiny committee due to probe the report on 19 November, told Highways that he is not satisfied.
A specially-produced 'Lessons Learned' report commits Norfolk CC to improving the management of future projects – such as the proposed Great Yarmouth Third River Crossing, currently being appraised by the Department for Transport.
The new approach aims to give contractors ownership of, and responsibility for, fully integrated project design and delivery, in a bid to cut the county's financial risks by reducing unknowns or identifying them earlier. Again, a price ceiling 'break point' intends to prevent contractors from simply 'naming their price'.
Cllr Wilby has also pledged continuing emphasis on safety, an area where roundabouts continue to be an issue.
A 12-month post-opening safety audit, carried out by by Norfolk CC and consultants WSP and produced in September 2019, shows that 89% of personal injury incidents occurred at or near one of the Broadland Northway unusually closely spaced junctions - though rates have fallen following initial remedial works.
One factor is the unfamiliarity of the three-lane roundabout layouts adopted, as evidenced by traffic camera monitoring of drivers' entry speeds and subsequent manoeuvres.
Cllr Morphew told Highways that he finds the designs 'distracting'. Norfolk CC is committed to spending on further improvements in signage, road markings and screening.