Councils paid £2.8m to drivers for damage caused by potholes in 2017/18, according to new figures.
Data obtained by Confused.com reveals that Surrey County Council paid out the most in compensation at £446,812.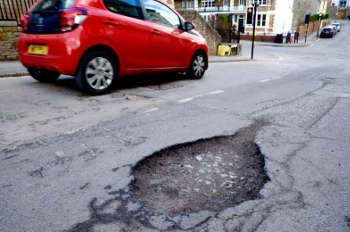 The figures also show that 905,000 potholes were reported to councils in one year, the equivalent of almost 2,500 per day.
A scrolling animation created by the cost comparison site shows the depth of the UK's pothole problem is 33km deep - three times the depth of the Mariana Trench.
The South East was the most prolific region in the UK when it comes to potholes with 143,000 potholes being repaired in 2017/18 at a cost of more than £12m.
Amanda Stretton, motoring editor at Confused.com, said: 'The number of potholes reported in the UK has increased by 2% in the last year, and it's a battle councils continue to fight. If motorists come across a pothole they should report it to their local authority before it gets any worse.'
This story first appeared on localgov.co.uk.