Danny Adamson, managing director at Stocksigns Messagemaker, speaks to Dominic Browne about partnerships and innovation in its specialist LED display work under Messagemaker Displays.
Tell us a little about the history of Messagemaker Displays and the work you do.
Messagemaker Displays started out as an LED Message Display specialist, who supplied custom displays to industrial markets and speed signs to local parish councils.
Then in 2011, they joined forces with Stocksigns Ltd, a market-leading safety sign and traffic signage manufacturer.
Messagemaker Displays have always been flexible in order to find the best possible solution for their partners and customers.
As they continue to rapidly grow, their flexibility and innovative solutions do too. With a speciality in energy-efficient LED traffic signs for both permanent and temporary use, the range includes a vast array of solutions for intelligent traffic systems.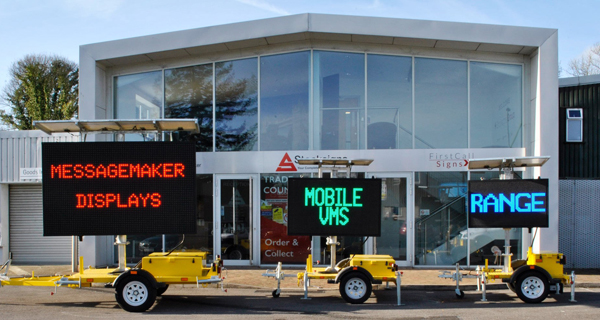 How many people do you employ and where are you based?
We have a close-knit team of 32 employees who are based in Redhill Surrey.
What would you say is your unique selling point/what makes you stand out in the market?
Messagemaker Displays are an agile company, flexible in their solutions to reach their customers and partners needs. All the LED signs supplied are highly energy efficient using the latest low powered SMD LED technology.
Tell us about some interesting projects you have worked on recently.
Following on from the supply of over 700 bespoke LED speed signs across Wales, Messagemaker Displays have continued a close relationship with ERH Communications and are currently working on an upgrade to all the signs.
The improvements will advance the remote accessibility of the signs and improve the efficiency across the whole system.
We are currently landing major schemes on the high-speed network on both Welsh and English routes, which range from the integration of displays into existing systems to delivering groundbreaking solutions for the sector. We look forward to sharing these shortly.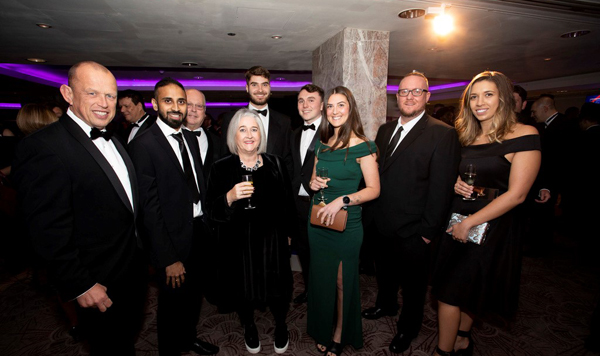 Picture: Danny Adamson (far left) with his team the recent Highways Awards
What are the major challenges at the moment in your area of highways?
The pace of change and meeting the needs of the many stakeholders are perhaps the two main challenges we face. But as we pride ourselves on being agile we seem to be able to meet these challenges and continue to innovate and deliver on our commitments to the stakeholders.
What advice would you give to someone coming into your sector?
Your greatest learning and gains will be from the great people in the sector! The more exhibitions, webinars and events you attend, the more you will learn and the more experience you will gain.
Enter the sector with an open mind and be ready to embrace the vast array of innovation and change that the sector is experiencing
What does the future hold for Messagemaker Displays?
Partnerships and innovation. The best way to achieve better road safety, greater sustainability and transformative innovations is through collaboration.
Messagemaker Displays will be working alongside like-minded partners to supply the best solutions for a cleaner and safer road network.