Safety issues around older drivers have become increasingly critical, the Royal Society for the Prevention of Accidents (ROSPA) has warned.
In the UK, there are currently nearly 5 million drivers aged over 70 - predicted to rise to 8.5 million by 2035 - and over 100,00 drivers aged over 90.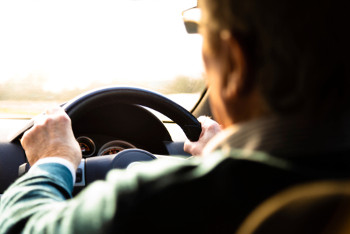 The official statistics for 2017 saw a 9% increase in older road users being killed or seriously injured and almost 22,500 individuals aged over 70 had their licences revoked in 2018 because they failed to meet medical standards.
In a separate but related issue, in the last five years alone 37 people have been killed and 1,200 injured in collisions where uncorrected or defective vision was a contributory factor.
Head of road safety at ROSPA, Nick Lloyd, said that the charity does not want to see compulsory test at a given age, arguing there is no evidence for that policy. However he added that there was 'a sizeable number of older drivers who should not be driving medically'.
In a speech to the Road Safety Markings Association (RSMA), he said from over the age of 75 and over there is 'a huge increase in KSIs per miles travelled'.
Evidence suggests the high risk areas around junctions present a particular challenge.
'The percentage of KSI crashes involving turning right across the traffic increase from 10% for all crashes aged up to 50, to 30% for drivers aged over 80,' Mr Lloyd said.
A 2016 older drivers taskforce identified a range of issues and called for more guidance and action to deal specifically with those features of the road that cause difficulties for older drivers. This includes:
Merging into main roads
Edge of lane markings
Junctions
Stop, give way signs
Traffic signals and signage
Driving casualty statistics:
1,784 reported road deaths – 1% less than 2017 (1,793)
25,511 serious injuries in reported road traffic accidents (not comparable) to 2017 due to changes in severity reporting
160,597 casualties of all severities 6% lower than 2017 figure lowest level on record
5.38 fatalities per billion vehicle miles – 1% less than 2017 (5.43)
Similar incident rates seen since 2012 – coinciding with less money spent on safety and maintenance
Reasons why we crash due to human error
Driver/rider failed to look properly : 39% (47% older drivers)
Driver/rider failed to judge other person's path or speed 20% (24% older drivers)
Driver/rider careless reckless or in a hurry 15%
Poor turn or manoeuvre 13%
Retiring from driving - doctors and other healthcare professionals should:
Advise the individual on the impact of their medical condition for safe driving ability
Advise the individual on their on their legal requirement to notify the DVLA of any relevant condition
Treat, manage and monitor the individual's condition with ongoing consideration of their fitness to rive
Notify the DVLA when fitness to drive requires notification but an individual cannot or will not notify the DVLA themselves