Proposals for a highways sector deal have been drawn up by the Highways Sector Council (HSC) and are currently being reviewed by the Department for Transport (DfT).
Highways understands the recommendations follow the six main themes, which the HSC focuses on – people and skills, innovation, safety, environment, value, investment and delivery models.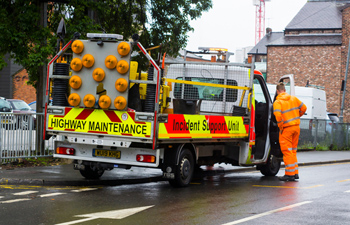 Areas that are likely to feature in the submission, which has not been released yet, include potential reforms to procurement in the wake of Brexit and how tender processes and delivery might be reshaped as a result.
The prospect of revisiting 'out of date' legislation has also been raised by those close to the HSC - including cornerstone laws such as the Highways Act 1980 and Road Traffic Regulation Act 1984.
Other issues could include reacting to new legislation, particularly around the environment, modal shifts towards more active travel and micromobility, the trialling of new technologies and a more circular economy including recycling optimisation.
The deal has been drawn up without extra funding requests; however a call for more stability and long-term funding horizons is also thought to be part of the submission, Highways understands.
Mark Stevens, chair of ADEPT's engineering board, said: 'There is no promise of additional money coming into the sector. Effectively the idea was that the HSC would map out what could be done essentially for no extra funding, but by utilising the skills of everyone working together on a cross-sector approach.'
Speaking at Meon's Build Back Better virtual conference this week, Mr Stevens said: 'When COVID-19 hit there was a real urgency. The deal came about because of collaboration, no holds barred, everyone thinking about what could be done differently, what can we really achieve if we have the right circumstances.'
Mr Stevens described some legislation in the sector, which dates back 30 or 40 years, as being 'out of date'.
The HSC is a cross-sector body with a membership that includes Highways England, the Local Government Association, ADEPT and the CIHT as well as Tier One suppliers.
It officially launched this year, however it had existed in shadow form before then and was asked by DfT to start preparing a sector deal in 2019.
The Department for Transport said it is working closely with the Highways Sector Council. A spokeswoman said the department had received the submission and was considering its proposals.