New research from the road safety charity Brake suggests almost a third of UK adults could have been involved in a collision, or had a near miss, with a vehicle on a UK road in the past year.
Based on a survey of 2,000 people, the findings have been published as part of national Road Safety Week 2019, which started on Monday (18 November).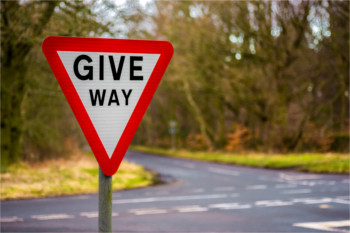 Brake's research found one in three adults - which would mean more than 15 million people in the UK – said they had experienced a collision or near miss with a vehicle on a UK road in the past year.
The proportion rises to more than half when just young adults (18-34-year-olds) are concerned.
The latest official figures record 1,784 fatalities on UK roads in 2018. On average, there is a death or serious injury on a UK road every 20 minutes.
Leading road safety charity Brake delivers support to road crash victims and is urging everyone to think about how they can 'Step Up for Safe Streets' by sharing inspiring stories of supporters who are campaigning to reduce the danger on roads.
Stories of love, pain and courage
Sharron Huddleston's 18-year old daughter, Caitlin, was killed in a crash in 2017 when her friend, who had recently passed her driving test, lost control of their car. Sharron is working with Brake to improve young driver safety.
'The death of my daughter, Caitlin, broke my heart. Knowing that Caitlin's death could have been prevented is what pushes me on to campaign for better driver licensing and why I'm encouraging others to Step Up for Safe Streets for Road Safety Week. No mother should ever have to go through the pain of losing a child in a road crash but by working together we can try and make sure that tragedies like Caitlin's never happen again.'
Louise Grainger is campaigning for a safe crossing outside her children's local junior school, Ravenscote Junior in Surrey, and will be holding a campaign event on Wednesday 20 November.
'I'm campaigning for a safe crossing for my local junior school because it terrifies me to see the danger that children are facing on the roads every day. Our streets should be welcoming, safe places and that's why I'm encouraging others to join a local campaign and Step Up for Safe Streets for Road Safety Week. If we all work together, we can make sure children never have to be in danger when crossing the road.'
Jackie McCord's 16 year-old daughter, Cassie, was killed in a crash in 2011 by a driver with poor eyesight. Following this tragedy, Jackie successfully campaigned to get Cassie's Law introduced, which gave police powers to fast track an application to revoke a motorist's licence if they believe they are unfit to drive.
'The pain of losing Cassie will never leave me but it's important that people hear my story and understand that road crashes aren't inevitable, or acceptable. Getting Cassie's Law introduced wasn't easy but it was worth it, as it has helped make our roads safer. I encourage everyone to think about how they can help make our roads safer and what they can do to Step Up for Safe Streets this Road Safety Week.'
Road Safety Week 2019 partners, Kwik-Fit and Specsavers, are also backing the campaign for safe streets, with Kwik-Fit offering free vehicle safety checks at more than 600 centres across the country and Specsavers touring a virtual reality driving experience to encourage people to make sure their eyesight is good enough for driving.
Joshua Harris, director of campaigns for Brake, said: 'These findings paint an alarming picture of the danger on our roads and yet it's what we're all exposed to, every day, when getting about. We shouldn't have to accept this level of risk as part of our daily lives and so we are calling on everyone to "Step Up" for Road Safety Week and shout out for the solutions that we know can make our roads safe.
'Across the country, people are working tirelessly to campaign for safe streets, organising petitions, meeting with MPs and councillors and raising money and awareness. This Road Safety Week we want everyone to think about how they can do their bit and step up for safe streets.'