Leading ITS equipment specialist SRL Traffic Systems has appointed its first group product and compliance manager, securing the services of a former Dynniq boss.
Kevin Gilday (pictured) has over 40 years' experience of new product development and lifecycle management and joins SRL from traffic systems provider Dynniq, where he was responsible for innovation and product management.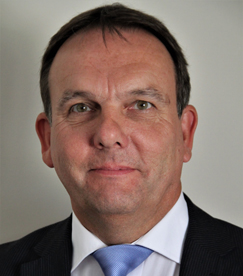 Mr Gilday will represent SRL in industry trade associations, including the Association for Road Traffic Safety and Management (ARTSM), TOPAS and the ITS Executive.
In the day job he will oversee the management of new and existing products from SRL's hire and sale portfolio including variable message signs (VMS), CCTV, traffic signals and the Urban64 traffic solution that co-ordinates multi-directional flows of traffic and pedestrians.
SRL's chief executive officer, Richard Tredwin, said: 'SRL has ambitious plans to continue to develop and supply innovative new temporary ITS products to the UK and Republic of Ireland market. Kevin's appointment as our first group product and compliance manager will enable us to retain our competitive technological edge and continue to offer customers leading equipment to allow them to efficiently address their traffic management needs.'
The news follows a period of rapid expansion at SRL, which recently released new products for the high speed and compact markets, developed its traffic light range to include adaptive detection system technology, enhanced its CCTV offer, expanded its management and board team and opened the largest ITS depot in the UK and Ireland.
The company also achieved ISO accreditations 9001 (quality management), 14001 (environmental management) and 45001 (occupational health and safety).
Founded in 1997, Cheshire-based SRL has a wide support and distribution network across the UK and Ireland with 29 depots available to customers on-site, 24 hours a day, 365 days a year.