A leading road safety charity and an insurer have called on ministers to provide new funding to tackle England's highest risk roads.
With prime minister Boris Johnson announcing £900m (of existing funding) for 'shovel ready' local projects, the Road Safety Foundation (RSF) and, Ageas, one of the UK's largest motor insurers, asked the Government to commit to a new Safer Roads Fund as a major investment in the country's road network.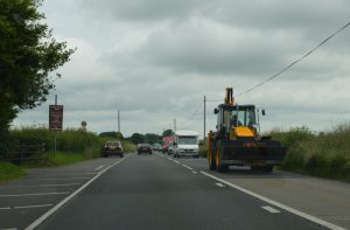 The charity said the first round of the Safer Roads Fund saw £100m investment (out of an initial £175m budget) on 50 roads it had identified, which it expected to save 1,450 lives and serious injuries over the next 20 years.
Executive director Dr Suzy Charman said: 'We have identified a number of road sections that are high priority for immediate investment to save lives. The details of these will be publicly available in September.'
'These proposals are all as good as "shovel ready" as they are fast to plan and implement. Local authorities badly need funding from central government to invest in such schemes.'
She added: 'We know that such investments have high societal returns – often as much as £5 for every £1 spent, competing well with other major infrastructure projects.
'These schemes tick all the boxes of the Government's stated aim to level up areas of the country and can be mobilised fast resulting in high employment density delivered quickly, with the added benefit of uplifting the skill base of the workforce.'
The RSF and Ageas Insurance has also called on the Government to set 'disciplined safety goals' for the proposed Major Road Network (MRN) in line with those in place for the strategic road network.