Scotland's roads could become more dangerous after further cuts to councils' revenue funding, Scottish transport chiefs have warned.
Announcing the Scottish local government finance settlement for 2018-19, finance secretary Derek Mackay confirmed local authorities will receive more than £10.5bn in 2018-19, 'despite a cut of over £200m to Scotland's block grant from the UK Government'.
However Scotland's councils have warned this amounts to slashing budgets by more than £150m.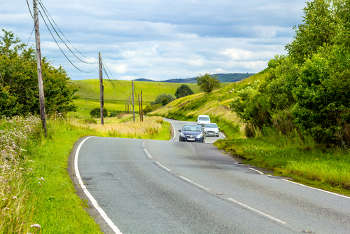 Cllr Gail Macgregor, resources spokesperson for the Convention of Scottish Local Authorities (COSLA) said: 'The reality is that this is not a flat cash revenue settlement for local government. It is a cut of £153m for essential local government services.
'There are serious financial challenges that lie ahead in several areas and there is no doubt that these will have an impact on the essential services that councils deliver. '
A spokesperson for the Society of Chief Officers of Transportation in Scotland (SCOTS) told Transport Network: 'SCOTS welcomes the commitments to infrastructure and transport at a national level but notes with concern the suggestion that council revenue budgets will be cut again in real terms.
'Given that councils will typically largely protect the high spend areas of education and social care it is extremely likely that local road maintenance will again take a disproportionate share of cuts.
'This will have further negative consequences for road maintenance and road safety and compound the funding cuts of 45% in local road maintenance over the past 22 years.'
Last week Transport Network reported that the chairman of SCOTS had warned of the danger of 'critical infrastructure failure' in roads as a result of the dire state of local government finances.
SCOTS celebrated the announcement in the Scottish Government Budget that investment in 'measures to support ambitions to build an Active Nation' will be doubled to £80m.