A parliamentary inquiry into the controversial smart motorway programme has been delayed as key evidence sits unpublished with the Department for Transport.
The Transport Select Committee said it has been taking evidence on the roll-out and safety of smart motorways and has delayed the report until early autumn to allow more evidence to come to light.
The committee said the delay will enable it to include outstanding information including Cluster and POPE (Post Opening Project Evaluation) reports, referenced in the final evidence session on 30 June.
It highlighted a letter from Highway England's acting chief executive, Nick Harris, saying that it has been assured that these will be published 'shortly'.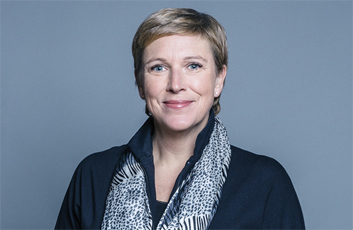 However, transport minister Baroness Vere (pictured) appears to have called in the POPE reports, requiring them to receive ministerial clearance before publication. Such a clearance procedure does not have to happen with the release of Highways England POPE reports, but is the prerogative of the minister.
The existence of the unpublished POPE reports was revealed by Highways following a request under the Freedom of Information Act.
Highways England refused to publish the reports, which are a five-years-after opening report covering junctions 10 to 13 of the M1 and a one-year-after report covering junctions 28 to 31 and 32 to 35a.
During a hearing of the inquiry three weeks ago, Baroness Vere pledged to send the reports to committee chair Huw Merriman herself: 'Obviously, I will write to you, Chair, with the POPE reports, which I think you will find interesting.'
Mr Merriman asked the minister: 'Can I press you for a date, not least because we are intending to get our report out before Parliament breaks for the summer recess?'
Baroness Vere said: 'I hope to get them to you the week after next.' According to that timetable, the reports should have been disclosed to the committee by the end of last week.
On Monday, a spokesperson for the Department for Transport confirmed that Baroness Vere has the reports and said they would be sent to the committee 'shortly'.
The committee said it also expects to take account of the Office of Rail and Road's report into the quality assurance of safety data for all lane running smart motorways. Baroness Vere told MPs that it was 'in the Department' but said she had not seen it.
The committee said the important addition of the DVLA session on Wednesday (July 21) also squeezed the remaining time available before recess.