The chair of the Transport Select Committee began her presentation at Traffex 2019 by joking that she was 'delighted to be here not least because it gets me away from the House of Commons and the madness that's going on'.
Having spent the past two years as the chair of the committee, following a stint in Labour's transport team, Lilian Greenwood MP said that she may not know as much on transport as others in the room, but that hopefully she 'knows a little bit about a lot of things'.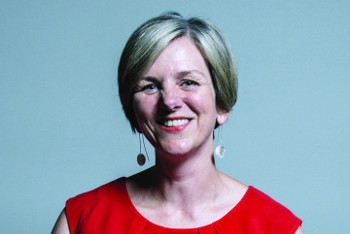 The most important thing about transport, Ms Greenwood said, is that it should focus on people and what it enables. 'Transport is about connecting people to their family and friends, to work opportunities, to education, to leisure and any other opportunities that they want,' she said.
Making sure that transport is available for all people is extremely important too, she added: 'transport has to work for everyone and that's what drives my thinking around transport'.
The Select Committee is made up of MPs from Labour, the Conservatives, the SNP and the DUP, stated Ms Greenwood. This is to ensure that there is equal representation of political agendas. Once the committee has published the outcomes of its inquiries, along with the written statements submitted to them, Ms Greenwood said that the Government usually has to respond to its report within two months.
'What is it that we do?' Ms Greenwood asked the audience. 'Sometimes the 11 of us who are committee members get together and think, what are the big issues? What are the things that our constituents are writing to us about?'
She explained that if she thinks back over the time she has had the role, some of their earliest inquiries were mostly about community transport. She said that, for her, it is extremely important to represent people who don't have a particularly loud voice within transport policy.
'To represent older people who need transport but struggle to have a say in it – that is important.'
On the same day, as Ms Greenwood referenced in her talk, her committee launched an inquiry 'to explore the problems of pavement parking in England and consider possible solutions'. The committee explained that as pavement parking is devolved, the inquiry's focus is on England only.