WeAreTheCity has announced the 2020 Rising Stars winners in transport and logistics with up and coming figures from Transport for London taking gongs and one from Highways England making the shortlist.
Now in their sixth year, the awards focus on the UK's talented women below management level, helping to promote their great work and support ongoing efforts to tackle the gender imbalance in sectors like transport and infrastructure.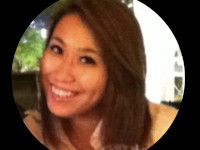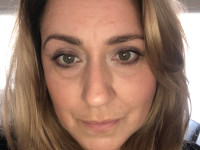 In total, the awards celebrate 100 women who 'represent the leaders and role models of tomorrow across 20 different industries'.
The awards were entered by over 1,000 individuals and were judged by a panel of 45 independent judges. Over 35,000 public votes of support were received for the 200 shortlisted nominees.
Mott MacDonald sponsored the transport and logistics awards as well as the property, construction and facilities management (FM).
The winners in the Logistics & Transport category were:
Evlynne Smith – IBM
Patrice Gordon-Mantey – Virgin Atlantic
Saskia Demeyere – Transport for London (pictured above, left)
Susan Keir – British Army
Vivien Yip – Transport for London (pictured above, right)
The winners in the Property, Construction & FM category were
Amie McCabe – AHR Architects
Elisabeth Pywell – CBRE
Harriet Glen – Crossrail
Lucy Maddin-Uden – Keltbray Group
Simona Stanynaite – Transport for London
Those shortlisted for transport category also included Christina Chinnian of Highways England, Harriet Burrows of Arup and Ingrid Norman of Network Rail
The list of winners showcases remarkable women within the UK from across 20 different industries and professions.
All winners will be celebrated at a virtual awards ceremony on 30 July. The ceremony will include judges, sponsors and leading industries role models who will joining online to congratulate these outstanding individuals.
Anna Delvecchio, of category sponsor Mott MacDonald and a highways industry advocate, said: 'We're proud to support this year's Rising Star awards which recognise so many amazing women and men doing fantastic work across the sectors. This is the first year our Transport and Logistics sector award has been included and the third year for Property, Construction and FM.
'I'm immensely proud and excited by the work, that together, we're successfully delivering in increasingly challenging times. A huge congratulations to everyone who was nominated, shortlisted and who won this year. You are all exceptional role models and an inspiration to colleagues working in our industry and those thinking about career choices in Transport, Logistics, Construction, FM and Property.'
Vanessa Vallely OBE, managing director of WeAreTheCity, said: 'I am so proud that for the sixth year running WeAreTheCity has been able to shine a light on the achievements of so many remarkable women across the UK.
'Our 2020 winners join a phenomenal alumni of 550 previous winners who continue to soar, both professionally and personally. I am ecstatic to welcome our 2020 winners to the WeAreTheCity family and to watch them progress into the senior positions they so rightly deserve.'