The chancellor has used the Spending Review to confirm billions of pounds for public transport, low emission vehicles and active travel, including adding more detail to Boris Johnson's recent 'Ten Point Plan for a Green Industrial Revolution'.
Rishi Sunak said he was providing £120m for zero emission buses in 2021-22 – a specific commitment in the 10 point plan.
The Spending Review document states that 'in combination with the Department for Transport's existing commitment to complete the first All Electric Bus Town this financial year, [this] will support delivery of over 800 cleaner, greener, quieter zero emission buses, helping to deliver the Prime Minister's commitment to 4,000 of these buses'.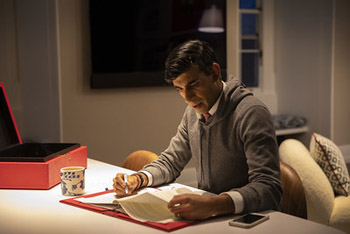 The announcement of Britain's first fully electric bus town in February outlined around £50m for around 200 electric buses, suggesting that the new cash will provide another 600.
Mr Sunak also repeated an announcement by Mr Johnson of a £1.3bn fund to accelerate the rollout of public electric vehicle chargepoints. As Transport Network has noted, at least £500m of this was announced in the March Budget.
The official document states that the Government will 'invest' a total of £1.9bn in charging infrastructure and consumer incentives to support the transition to zero-emission vehicles, including £582m for the Plug-in Car, Van, Taxi, and Motorcycle Grant until 2022-23, 'reducing the sticker price of zero and ultra-low emission vehicles for the consumer'.
The document states: 'To drive progress beyond the limits of what is currently possible, SR20 also provides £81m of R&D funding in 2021-22 to launch a programme of investment in low and zero emission transport technologies.
'This includes new initiatives on sustainable aviation fuels, clean maritime demonstrations, zero emission freight trials, innovative electric vehicle charging solutions, and funding for a Hydrogen Transport Hub in the Tees Valley.'
?? £120 million for 500 new zero-emissions buses
?? £257m for cycling and walking
?? Over £1.3bn for electric charging infrastructure points.#SpendingReview pic.twitter.com/B10gRCHDM9

— HM Treasury (@hmtreasury) November 25, 2020
A third headline spending commitment from Mr Sunak was for £257m for cycling and walking in 2021-22, which the spending document describes as 'part of the Prime Minister's £2bn commitment to cycling and walking across the parliament'.
The pledge of £2bn also included £250m for what were originally emergency active travel measures, of which the remaining £175m was awarded earlier this month. With another £50m for various cycling measures announced during the year, this means that the first two years of the parliament will see around a quarter of the cash spent.
Spending 'to keep the country's transport networks moving' in 2021/22 totals £12.8bn, including an estimated £8bn for rail passenger services in and £4.8bn of further support, including for buses, light rail, cycling, and Transport for London.
Overall, the Department for Transport's settlement for 2021-22 includes a £700m cash increase in core resource funding, 'delivering a 13.8 per cent average real terms increase per year since 2019-20'.
The department's capital budget increases by £600m in cash terms next year, taking core total DEL Departmental Expenditure Limit) to £23.5bn.