Transport for West Midlands (TfWM) has put together plans to run a pilot using moving traffic violation enforcement powers in partnership with the local police.
These powers are provided under the Traffic Management Act 2004 and in England are currently held by the police outside London, while in Wales they have been rolled out to councils on request.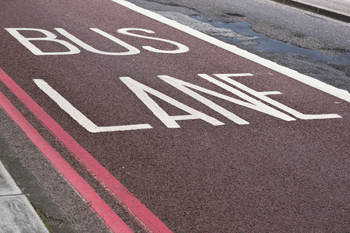 The issue has long been a bone of contention and the Local Government Association (LGA) has lobbied government to grant councils the powers, which cover enforcement of parking, bus lanes and a range of moving traffic matters, including stopping in yellow boxes at junctions. However, some fear they could be seen as a revenue generating tool.
Top TfWM officials told Transport Network that they hoped government would grant them the opportunity to run a pilot in time for the Commonwealth Games in 2020.
Anne Shaw, director of network resilience, told Transport Network: 'We have put forward to a pilot [proposal] particularly around managing congestion and improving road safety on some key junctions where people don't always obey some of the rules of the road.
'We are looking at not necessarily having the powers but working in partnership with West Midlands police to do a trial to help improve the situation on the road network by reducing incidents, and show that we are reinvesting any money from fines for the benefit of the network and all its users.
'We have put a paper together, which has set out how we could run the trial and set out why it is important in line with our congestion management, so we have been quite bold about it.'