Bruno Dupety has resigned as the chief executive and chairman of VINCI Construction UK but will act as a consultant to the company from August onwards and remain involved in a few major projects.
Mr Dupety led VINCI Construction UK since late 2014 following a pre-tax loss for the company of hundreds of millions.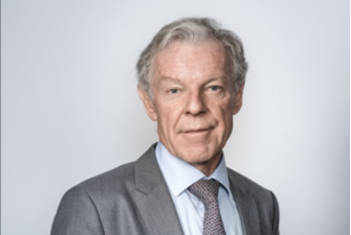 He leaves the company 'in a robust financial situation, with a strong order book for 2019 that builds on a solid performance in 2018,' the firm said in a statement.
Mr Dupety said: 'With the support of the wider VINCI group, an excellent team and the commitment of our people, we managed to turn the business around.
'The company has improved a lot, in terms of delivering its services, quality, productivity, digitalisation and creating a stronger culture and embedding better decision making. The business is in a good place – as a reward of our efforts, our building division, and our facilities management division had the best year ever in 2018. Now is a good time to make a change.'
From 5 August, Jerome Stubler, the chairman and CEO of VINCI Construction in France, will act as CEO for the UK business.
Mr Stubler said: 'I wish to address special thanks to Bruno, who has managed the company with a very clear and focused business sense. We will continue to deliver our services to our customers with the same principles of excellence.'