The A40 is in line for a £102m upgrade after a successful bid to the Housing Infrastructure Fund by Oxfordshire County Council in partnership with West Oxfordshire District Council.
The key route carries up to 32,000 vehicles a day on the section between Witney and Oxford and is single carriageway in some sections.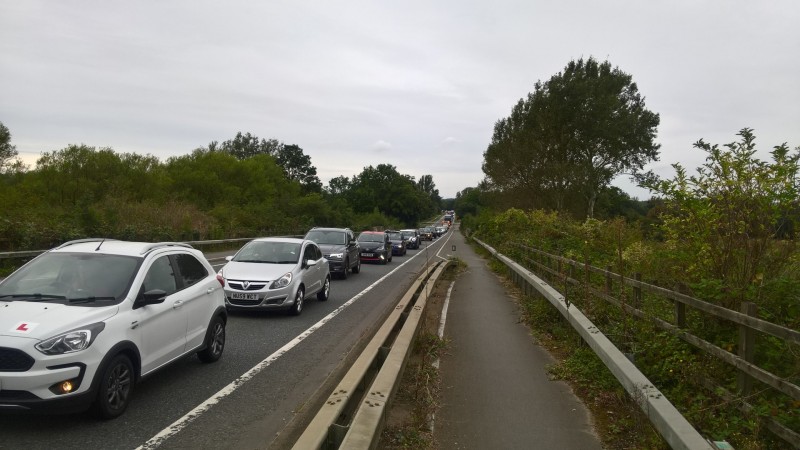 Under the county council's plans, the highway authority could now deliver:
An extension of the dual carriageway from Witney to the proposed Eynsham park and ride, including improving cycling facilities along the route
An extension of the A40 westbound bus lane from west of Duke's Cut Canal and railway bridges close Oxford near to the proposed Eynsham park and ride
A40 capacity and connectivity improvements to widen access at Duke's Cut Canal and railway bridges, extending the eastbound and westbound bus priority lane, prioritising bus rapid transit at this pinch point
The county council will develop a single preferred option so that preliminary design can begin for each of the three elements of the scheme.
The proposals seek to increase A40 capacity for all users of the route between Witney and Eynsham, while providing 'a high-quality, congestion-free public transport, cycling and walking link for travel between Eynsham and Oxford'.
Users will also benefit from interchange at the planned Eynsham Park & Ride, allowing them to use a bus to and from the site, part of the A40 Science Transit 2 Scheme.
Yvonne Rees, chief executive of Oxfordshire County Council, said the bid 'shows how working together in partnership can really get results for our communities and that together we really can achieve so much and provide what people have been asking for'.
Chris Coleman, managing director for Stagecoach in Oxford added: 'We strongly supported the HIF bid submitted by Oxfordshire County Council and believe that this second phase of improvements to the A40 west of Eynsham and around Dukes Cut is necessary to secure the full benefits arising from the initial bus lanes scheme east of Eynsham.
'Together, these will transform journey times and reliability for the thousands of customers using our services each week between West Oxfordshire and the City. This scheme creates a comprehensive solution necessary to deliver an attractive public transport offer on the A40 that is essential to serve the needs of planned residential and employment sites in the future.'