The start of construction on a proposed £200m link road between the M54 and M6 in the West Midlands has moved closer with the award of the contract to BAM Nuttall.
The award of the design and build deal has been confirmed to Highways by Highways England.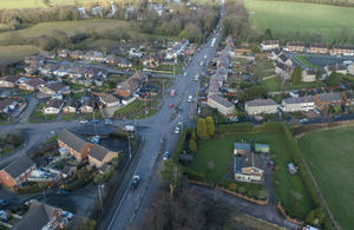 With plans approved, a start could be made by next year or even earlier on the project, which was first mooted in 2014. A variety of plans were suggested before a preferred route was announced in September 2018.
In February this year, Highways England submitted a planning application for a scheme that aims to take 22,000 vehicles a day off the A460 and also ease numbers on the A449 and A5.
After the March budget, the plan was included in the Government's five-year, £27bn Road Investment Strategy, when transport body Midlands Connect called for the project to be fast-tracked.
'This project is a potential game-changer for the Midlands motorway network,' said Midland Connect's director of technical programmes Simon Statham.
'It is important that construction gets underway as soon as possible so that road users can start to feel the benefits.'
In the spring, a start date of 2024 was being mooted. The contract award suggests those calls to fast-track the plans, particularly in the wake of the coronavirus and the need to start major infrastructure projects, have been heeded and Highways England's website now has a start date of next year.
Some residents close to the route have suggested the road will go too close to the village of Hilton.
South Staffordshire MP Gavin Williamson has described the road as 'long needed' but said at the planning stage that concerns about the 'noise pollution and the proximity of the road to homes' must be addressed.