Birmingham City Council's highways PFI vehicle has launched a search for a subcontractor to operate and maintain the city's roads for a 15-month period in a deal worth up to £85m.
It follows the termination of the current contract with Amey, which is due to end in March next year following a legal dispute and a £215m payoff from Amey.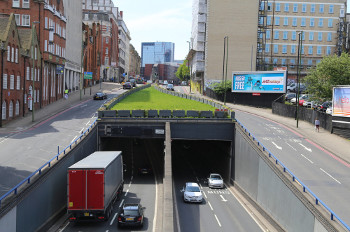 Birmingham Highways Ltd (BHL) is successor to the vehicle to which the council originally awarded the 25-year contract PFI contract for the operation, rehabilitation and maintenance of its highway infrastructure. A subcontract was then awarded to Amey.
Following the withdrawal of Amey, BHL is now seeking an interim subcontractor to carry out the project between April 2020 and June 2021.
The estimated total value of the interim subcontract is £85m, which includes an estimated £50m of capital works to be delivered by June 2021.
In a prior information notice BHL explained that a permanent 14-year replacement subcontract is intended to start in July 2021 but has not yet been procured and awarded.
In the meantime it is working to promote early engagement with suppliers and obtain an indication of market capacity before starting the formal procurement process for the interim subcontract.
The deadline for expressions of interest is 4pm on 6 September. Market testing meetings will be held between that date and 20 September, with a view to issuing a request for proposals and related procurement documents to interested bidders by 30 September.
BHL stated that the Public Contracts Regulations 2015 do not apply to this subcontract as it will be awarded and entered into by itself, a private sector entity, and not by a contracting authority.